A new 4 week class has begun with the Digital Art Academy focused on painting street scenes. We were all given the same reference image and allowed  total artistic  flexibility in how we developed our paintings from the image.  It was wonderful to see the range of artistic expression amongst all in the class.  Off course no one else  painted  people in  different clothing nor created duotone paintings.  I think I have been watching too many historic European movies.
This is  the reference photo used.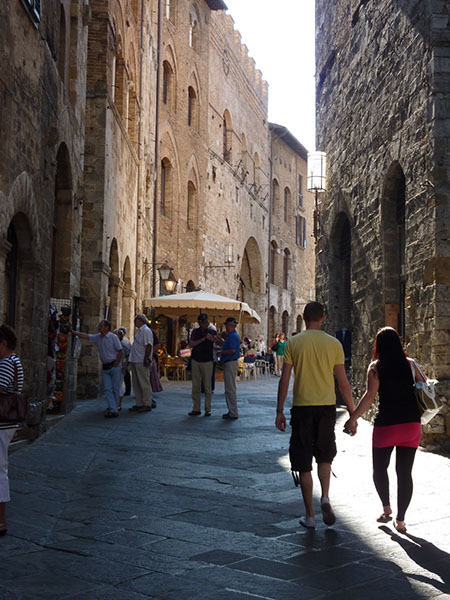 This was my interpretation as a painting.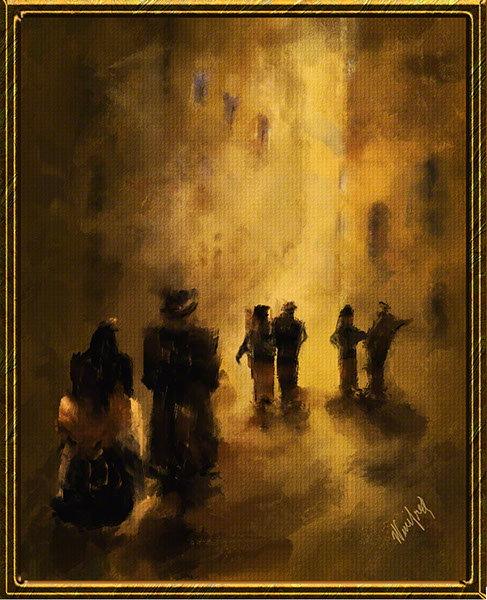 Related Images: