First of all, I wish you Merry Christmas or the happiest of the seasonal holiday you celebrate and Happy New Year! I wonder how you will choose to challenge yourself in 2016. There are so many levels on which we can grow and take care of ourselves.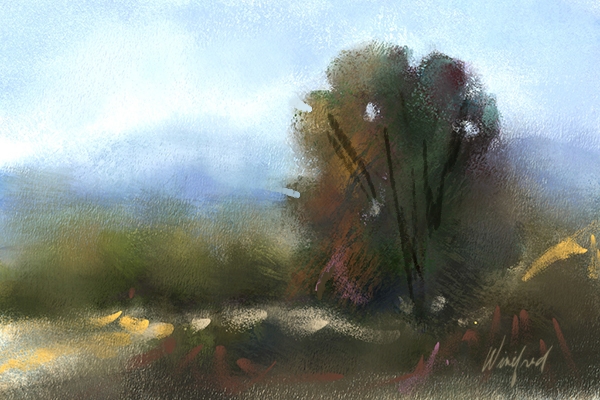 I plan to continue pastel paintings for some months to come as well as to study landscape painting.  I have resisted landscapes for quite a while now but have begun to find some joy in them. To create pastel paintings even digitally requires more than selecting a "pastel brush variant" in Painter to paint with.   I have studied the work of several accomplished pastellist. There are many great ones but my favorite is Karen Margulis. Her work is diverse and ranges from expressive, highly textured almost abstract looking paintings to a very classic traditional look.  I find her range of pastel paintings exciting. I probably view 50 to 100 pastel paintings per day before I begin to paint – as inspiration. The following are a few practice paintings I've recently created – varying in style. I think you can see what a great time I've been having.
I will continue to offer classes at Digital Art Academy  in 2016. I love portrait painting  and will offer a class in painting portraits with pastels, as well as other styles of fine art painting.
I wish you a wonderful year of challenge and accomplishment – including getting some rest and taking care of yourself.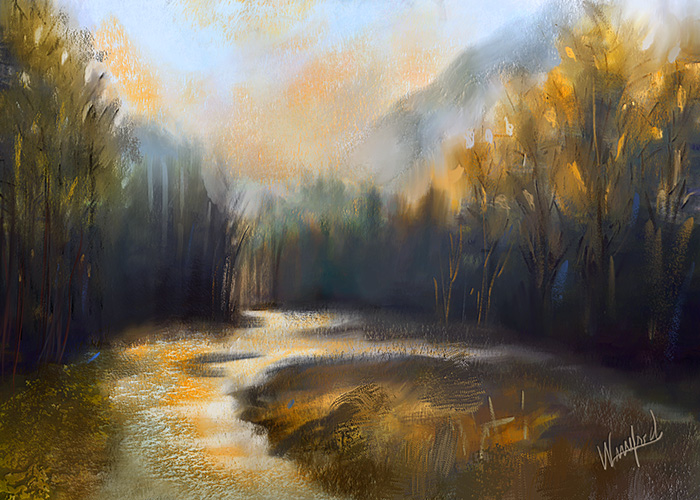 River in OSO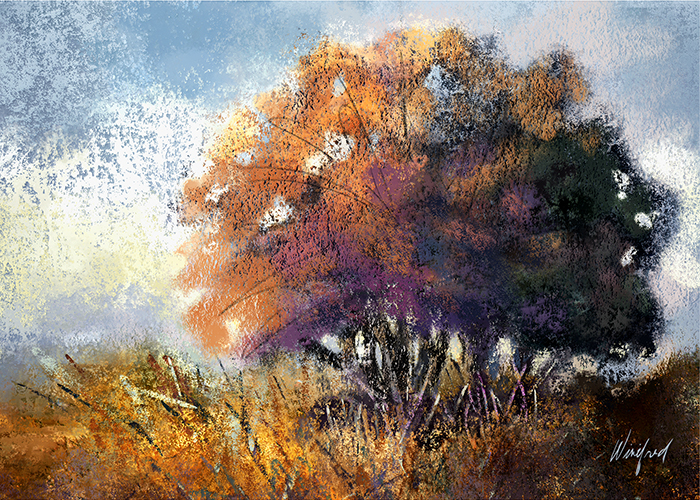 Tree from Imagination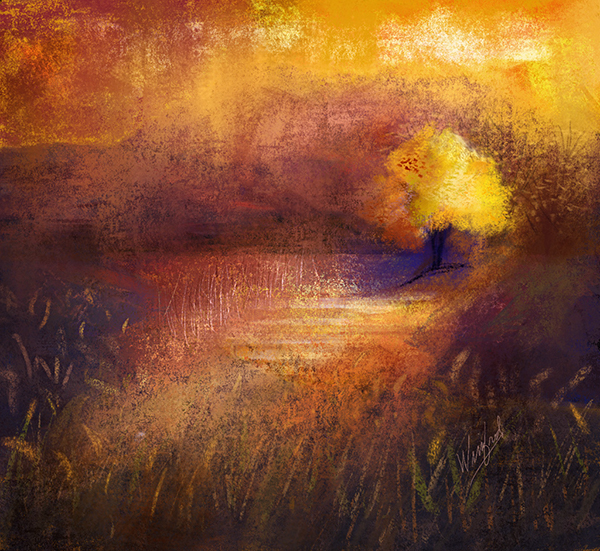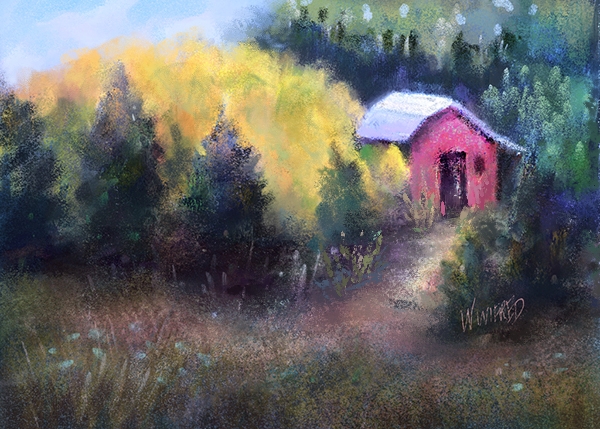 Red Barn 1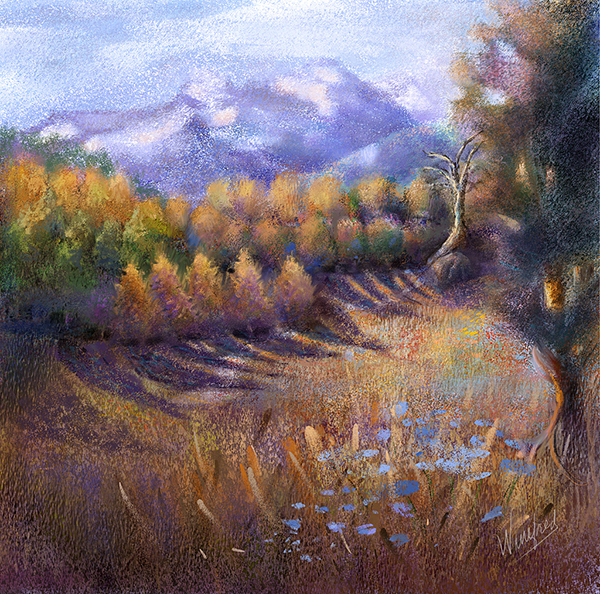 Mountain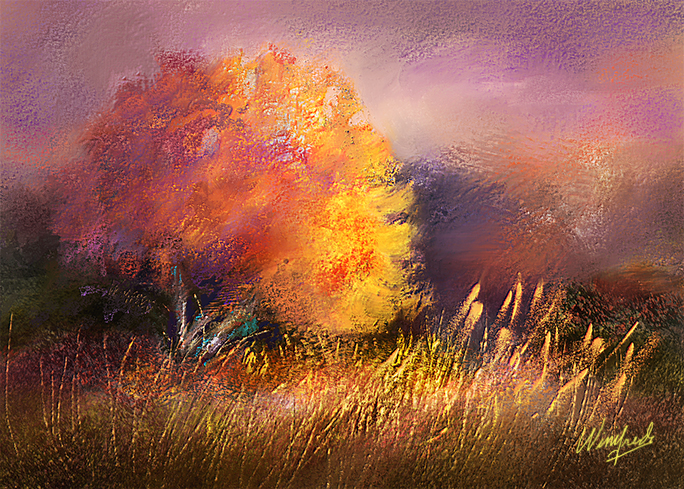 Maple Tree in Fall
Evergreen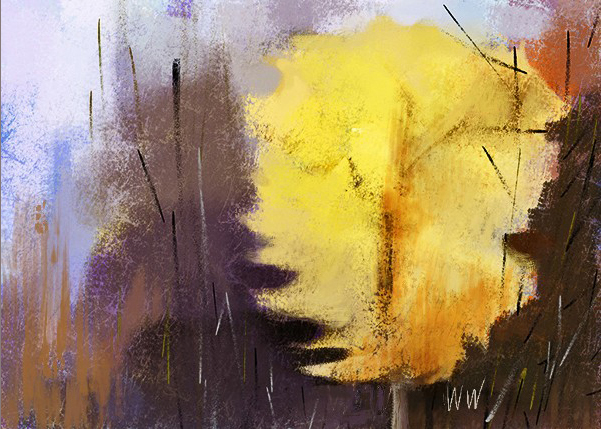 Golden