Oil Painting – Laundry in Italy
Im not sure why we're so fascinated with the many long cords laundry pinned to them we see in Italy. I love this visual also. In fact, on any given street, if I saw hanging laundry, I photographed it. It's kind of like joyful colorful flags waving in the wind. This is my first attempt to paint from such a photo. The process was interesting.
Below you see the photo which inspired the painting.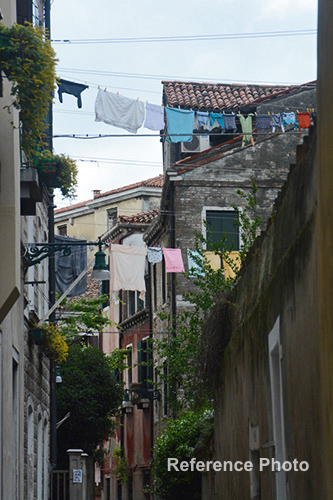 The image below is in image of an earlier stage of the painting. I like it quite a lot – perhaps even better than the finished painting with the laundry. I enjoy the strong shapes and simple blocks of color. No Fuss. In the future, I just might create this as the painting. At this point, I'm happy to have it as a digital file.
Related Images: