"Cat on Ladder" 9×12 Oil on Gessoed Board
I see so many beautiful and often funny photos of cats on FaceBook. Sometimes at play, other times posed elegantly and formally. Never had I seen one like my reference before. I was delighted when I saw the Karen Margulis photo of her cat on a ladder. Immediately I knew I wanted to paint it. I contacted Karen and ask her permission. She said "YES", she just wanted to see it. This painting represents my interpretation.
Below is the initial sketch and design.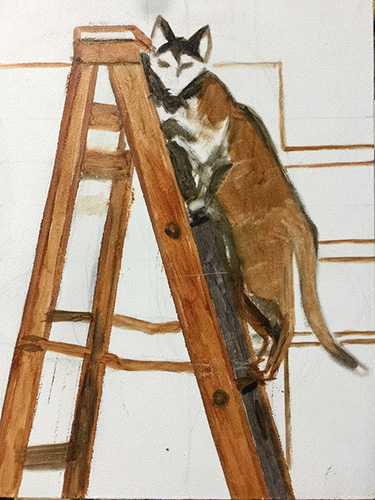 Adding initial color and texture, which is ultimately adjusted.