Winifred Whitfield trains digital portrait painters. Winifred's Portrait Tutorial Store offers a collection of portrait painting tutorials for all painting levels, which can be purchased  and downloaded immediately from the store, individually or in multiples. The collection as of this date, includes 10  tutorials –  approximately 1 to 2.5 hours in length, which includes the painting of women, glamour, children, portrait fine art, and a man.
Ethnicity varies amongst the portrait paintings.  You will not be disappointed in the range of tutorial choices available to you. Short Video Previews are also available on the STORE page and Winifred is personally abailable to assist you in making the choice/s right for you. In addition there are many freebies –  gifts to you!  Please visit soon.
***(In the firefox browser, there appears to be a problem in accessing the product page.  Please choose an alternate browser if possible).
Tutorial Examples: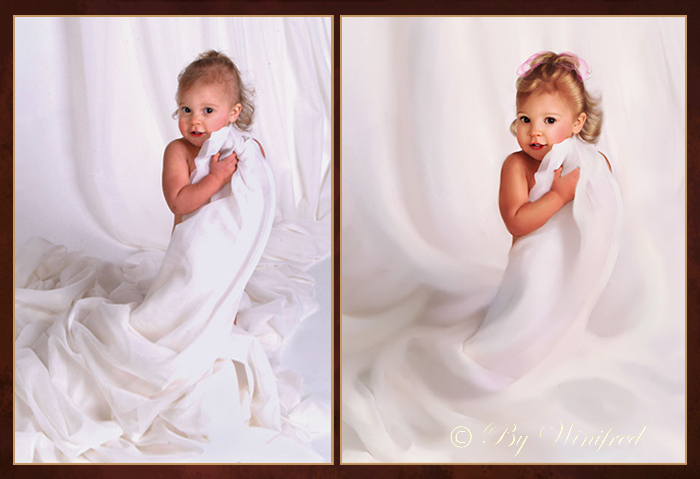 Girl in White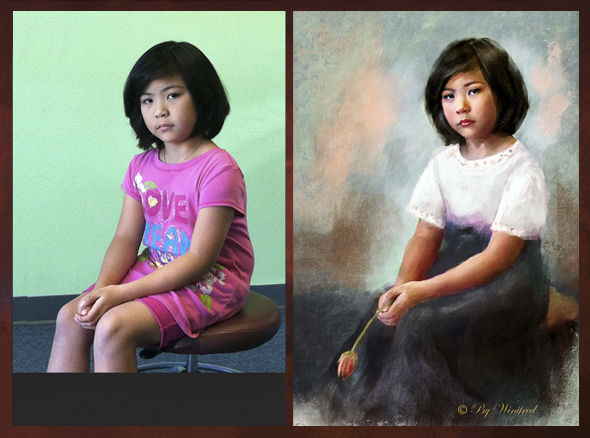 Girl with Flower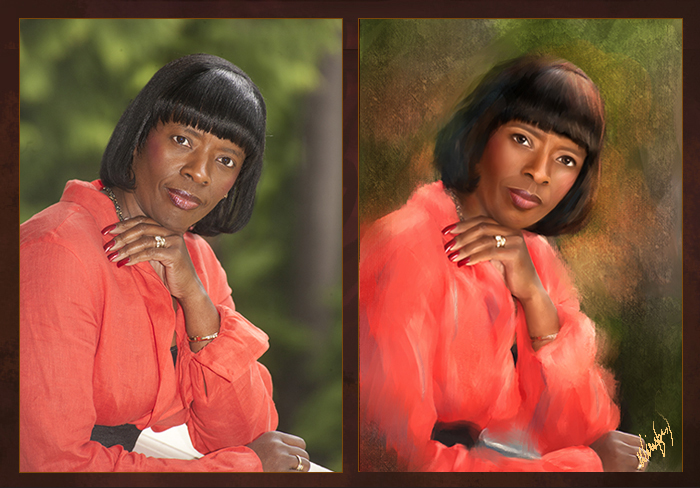 Lady in Red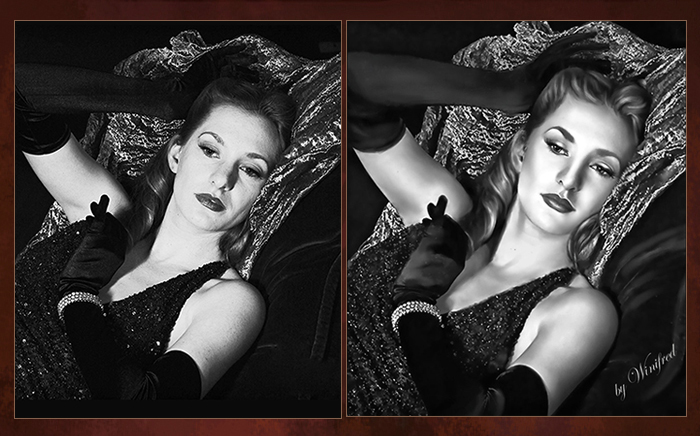 Creating Hollywood Glamour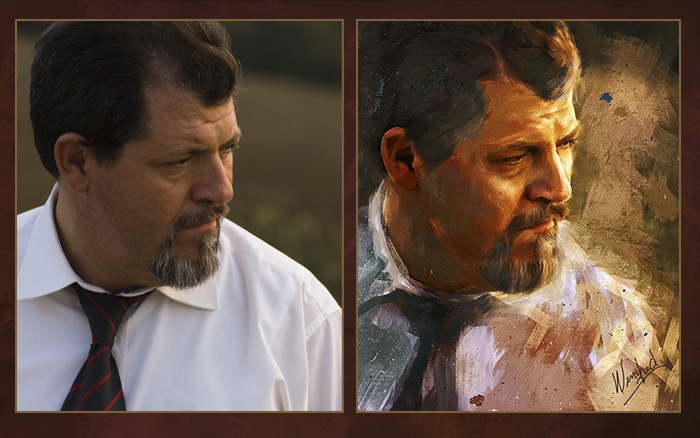 Man in White Shirt 
In addition, there are about 10 viewer favorite Corel Painter 12.2  tutorials youtube videos now on the site from My Youtube Channel – where there are now more than 30 tutorials.
Please be sure to take advantage of these resources.
Related Images: