Winifred's Almost One to One Online  Painting Workshops Global
NEW!! WORKSHOPS
ALMOST ONE TO ONE Online Digital Painting Workshops
30 Hour Almost One To One Online Workshop Click Here
15 Hour One to One Online Workshop Details
~~~~~~~
WINIFRED'S PORTRAIT PAINTING TUTORIALS
For Painting in Corel Painter
Contact Winifred Whitfield:  360.779.1375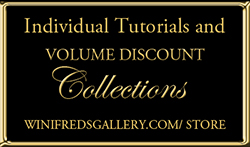 Please call for a  complimentary consultation regarding your individual training needs in Corel Painter 12,  Photoshop CS5, CS6  creativity, or studio lighting. One To One  and small group training sessions are available.
~
or  call   360.779.1375
Gallery Location:
Winifred's Portrait & Fine Art Gallery
19365 Jensen Ave NE
Poulsbo, WA 98370
November 16th, 2011
NIK Software – X-Rite Color Management Webinar
To set yourself apart you need to give your customers unique images that are more than what they can create themselves. Your images need to reach higher, be greater, give your customers that "WOW!" factor.
Winifred Whitfield is a photographer and digital painter. In this webinar she will demonstrate how precise color management and Nik Software give her the competitive edge to produce her stylized images. Winifred uses Nik Software to enhance her images, add structure, and even provide the artistic color palette that launches her creative process. Her creative workflow depends on precise color management with X-Rite solutions and begins and ends with Nik Software. Winifred will show you how she prepares the images in Photoshop with Nik Software before she begins the painting process and how she enhances her paintings with Nik Software as a final step.
Video Tutorials
A quick and easy way to keep your favorite brushes and commands at your finger tip. If you have not created a custom palette, you will not want to miss this video.
Creating Custom Palettes in Corel Painter 12
Creating Custom Icons in Corel Painter 12
~~~~~~~
View sample image progression in slide show below:
~
Webinar is 1 hour 35 minutes taking a studio photo through
Winifred's process of creating  the digitally painted image above.
~~~~~~~~~