Belated Happy Thanksgiving! 9×12 Oil Painting on Canvas Panel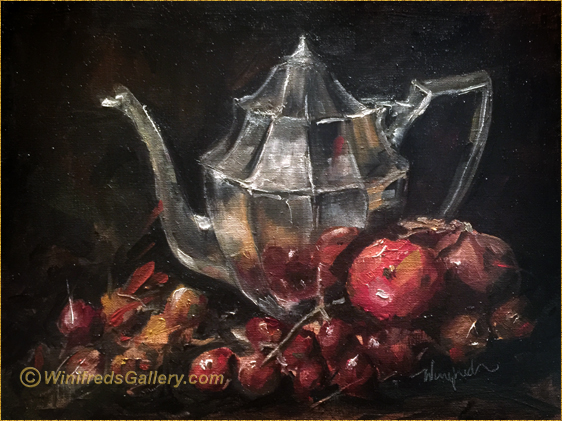 I hope it was a good day for you, however you choose to spend it.
Still lifes are always a great "go to" for me, when I don't know what else I might enjoy painting. I decided to make this one a bit more complex and to paint this faceted coffee pot I recently acquired. I have 3 pieces from this set and might paint them collectively in one still life someday.
I enjoy the color, light, texture and movement in this painting. I hope you do also. Warmly, Winifred