Bainbridge Island, WA/Seattle WA – Winifred Whitfield, Artist (360)779-1375 Email Winifred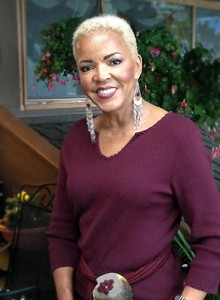 My passion is creating fine art and intimate heirloom portraits for clients which possess a high level of emotional content and beauty. More than seeing an image, I want you to feel it. I want it to convey a story about you. Such are the images which remain with us. Such are the images we pause to investigate.
I create fine art paintings with traditional oils and with an electronic stylus. I create portrait paintings for clients digitally. When painting digitally, I hold a stylus in my hand much as you would a paint brush. It's the Wacom Art Pen. I use it on an electronic tablet, the WACOM Intuos Pro. I paint using Corel Painter software which greatly emulates traditional media. I teach the use of this software as well. The process is much the same as painting traditionally, except using different tools. I love both creating portrait paintings and enhanced photographs and for my clients. The photographs I create which are beautifully retouched for business or personal use. Whichever you desire, I am very happy to create your very special image. Please browse the Galleries for the style of photography or painting which interest you.
For Fine Art Paintings Click Here. You will find More than 60 unique paintings I have created mostly from imagination. Some are inspired by Matisse, Modigliani, Van Gogh and Renoir, as I have recently taught these inspired artist classes at the Digital Art Academy, and these are some of my favorite artist. I paint with traditional oils and digitally. If you are interested in purchasing one please contact me. The digital files can be printed on canvas to your specifications. The oil on canvas or gessoed board will be as described. I think you will enjoy!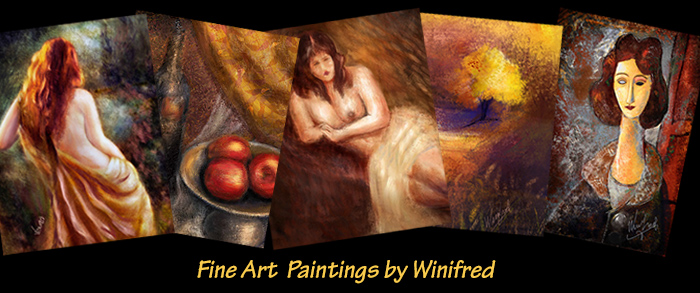 There are many galleries to be found. Please call me with any questions you may have. I will gladly schedule a complimentary consultation. Warmly, Winifred
Click Here for Workshops and Portrait Painting Tutorials in our STORE
~~~~~~