Seattle, WA – Winifred Whitfield, Artist (360)779-1375 Email Winifred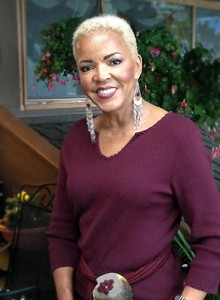 I am commissioned to provide the following services: photography, digital painting, and traditional oils.
My passion is creating fine art and heirloom portraits – portraits intended to pass from generation to generation. These portraits possess a high level of emotional content and beauty. More than seeing an image, I want you to feel it. I want it to convey a story about you. Such are the images which remain with us. Such are the images we feel connected to.
When I paint digitally I use an electronic stylus on a WACOM tablet using Coral Painter software. I teach workshops and have developed tutorials using this software. The process is much similar to painting, traditionally, except using different tools.
Traditional oils – well, you know what that is. I love all three methods of creating beautiful images and whichever you desire, I am very happy to create your very special portrait. Please browse the Galleries for the style of photography or painting which interest you.
For Fine Art Paintings Click Here. You will find many unique paintings I have created mostly from imagination. Some are inspired by Matisse, Modigliani, Van Gogh and Renoir. If you are interested in purchasing a painting, please contact me. The digital files can be printed on canvas to your specifications. The oil paintings are on canvas or gessoed board as will be as described. I think you will enjoy!
In addition to commissioned work as a portrait artist, I have an online store. Click Here for Workshops and Portrait Painting Tutorials I offer an extensive collection of full length, detailed Corel Painter tutorials, and provides private online training workshops to offer you one to one customized training which will develop greater proficiency in Corel Painter. About 80 "how to" Corel Painting Tutorials can be found on Winifred's Youtube Channel
EDUCATION
Master's Degree in Urban and Region Planning – University of Southern California.
Master's Degree in Social Work – University of Southern California.
PHOTOGRAPHY CERTIFICATIONS
Wedding and Portrait Photographers International
Accolade of Photographic Mastery
Accolade of Outstanding Photographic Achievement
Accolade ofExceptional Photographic Achievement
Accolade of Lifetime Photographic Excellence (the Highest level granted by WPPI)
Workshops and Speaking Engagements
Winifred has conducted workshops in Canada, New York, London, England, Las Vegas, Nevada, New Jersey, Illinois, Seattle
Awards
Perfect Print Award ~ Northeast Photography Convention
Kodak Gallery Award
Print Judging
Print Competition Judging at international competition multiple years at WPPI and in and Great Britain
~~~~~~