Hi There! Since in my last post, I presented what would better have been described as a succession of paintings, rather than a progression. This week, I'll show you a real painting progression.
Because many of my paintings are from imagination, it can take me a while to sort out exactly what I want it to be. This sequence shows the evolution of this painting. In my last post, I thought I was finished – maybe, but this painting has now been sitting for a while and I feel no need or desire to change it. Be sure to read to the very bottom – there's a surprise!!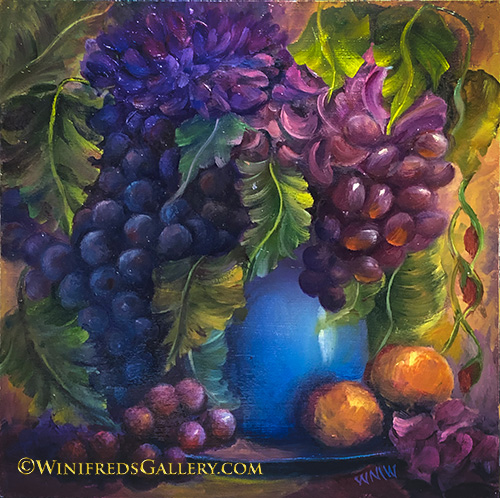 Below – the very the beginning. When I started I was thinking hydrangeas.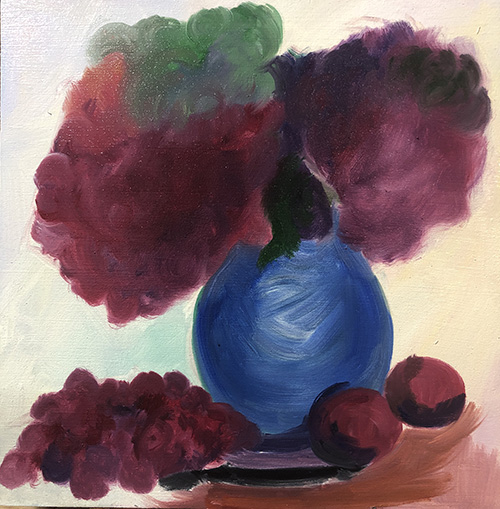 Below – just a little more development.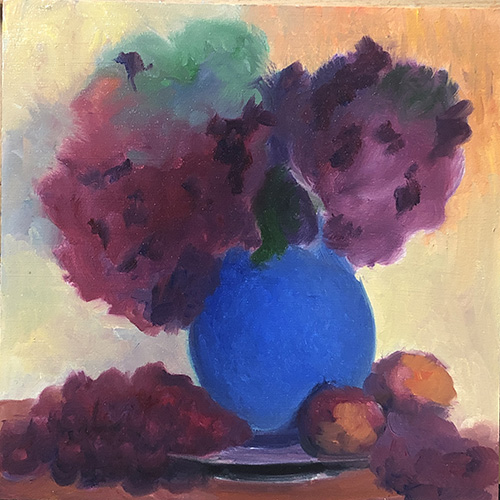 Below – Abstract hydrangeas. It's apparent I was thinking flowers in the beginning. I thought grapes! Interesting, but I kept painting!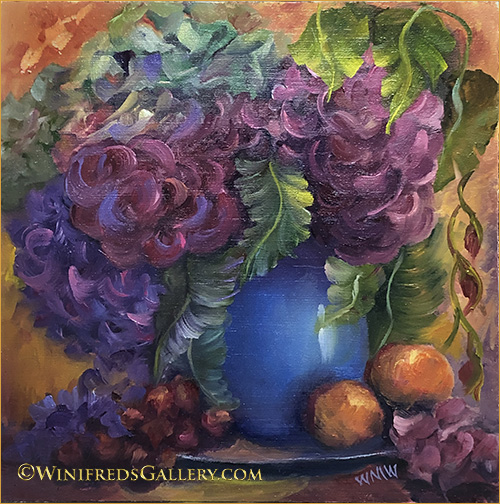 Below, the evolution into grapes – but not grapes I loved…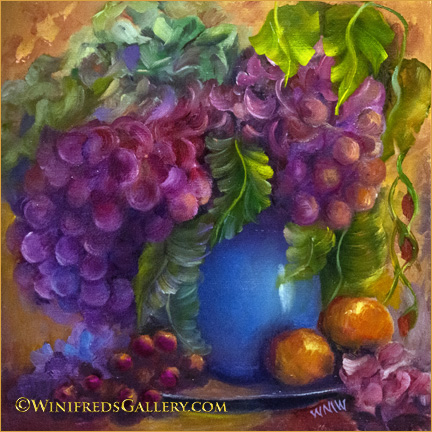 – so, I kept painting! The colors are luscious, the movement is good but as I kept looking at it – it just wasn't quite there.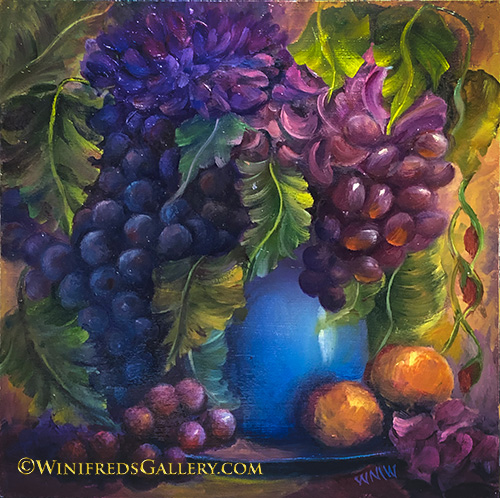 Finally, I FINISHED!! This is the final version – same as the top image. I repeat this image so as to have the progression in order. There's a pretty big change, from beginning to end. I enjoy painting grapes – the colors and the way light moves through them. I try not to like paintings like this – even my on – I'm not sure why but I guess I do like it – if I create it. HA!
My other news – I have a WORM BIN! I'm excited! I've had it for 3 weeks now. I love the little Red Wigglers – all 1500 of them! Why? – I hear you ask – because I want worm castings for my summer containers. Worm castings are pretty amazing for enhancing the growth of food and flowers. They're in my studio. I won't say more now. I'll create a different post soon and tell you all about them. We have names we'll need to pick out! Just kidding! Bye for now and thank you for following me.