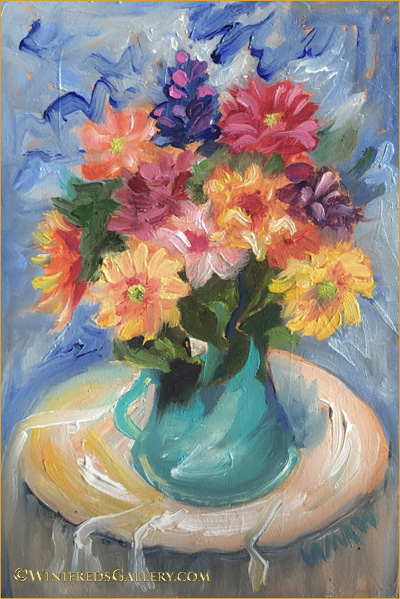 During the last 10 days I painted these six 4×6 paintings – all on cradle boxes I've had for more than 2 years. It was an interesting process. I felt I could experiment and take more chances than I otherwise might. I could allow my brush to move and sway and dip into various colors without a care in the world. I could select from thick paint and thin paint. I enjoyed the process and the results. In the beginning, I was more successful with the free flowing process than a subsequent paintings when I began to tighten up – but not too badly.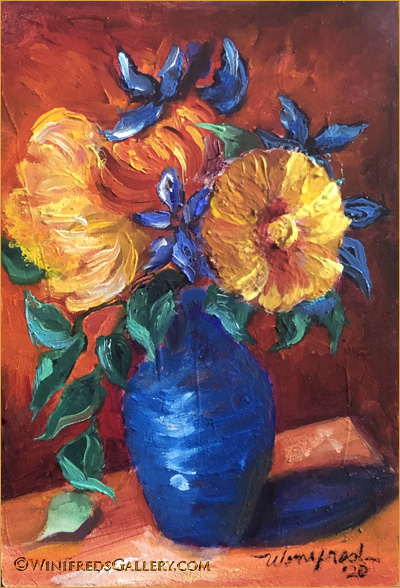 I had fun with color movement and texture.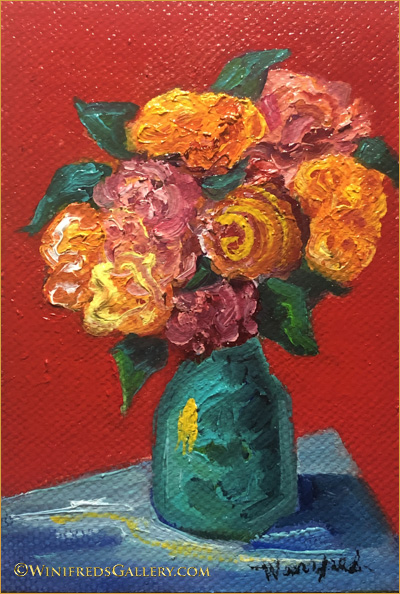 … and more color. I don't think I've ever used a solid color background before – always thinking it better to include some painterly patterns or texture. I now think a simply solid background can be just perfect.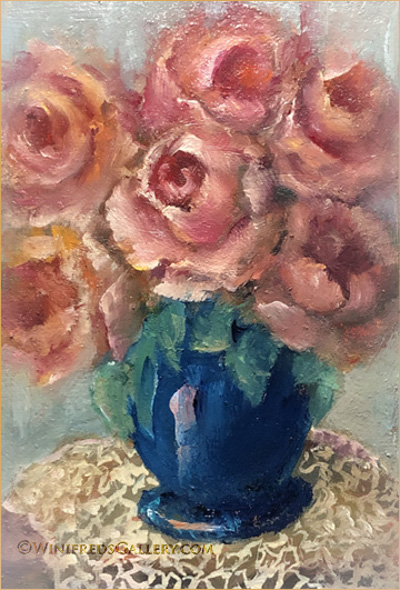 Above I created an old fashioned look, a vase of roses and my first crocheted doily.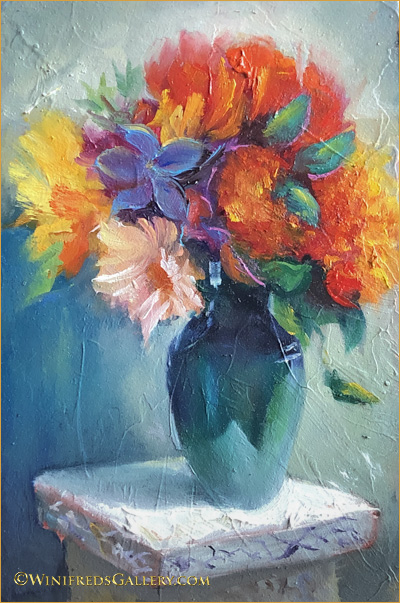 I enjoy playing with light as well as color. I have not used the above still life location before but I certainly will again. I placed a 3 foot garden pedestal on my stairway under a skylight. I could envision that this would create interesting light effects and it did.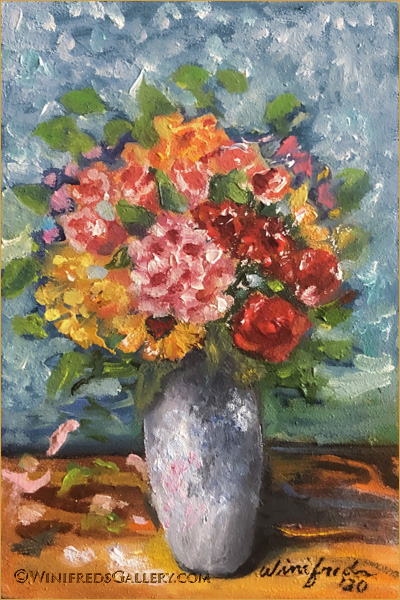 This was actually the first 4×6 I painted. It reminds me of a spring breeze.
During the next week, I will paint the edges of the 3/4 cradle boxes these are painted on. I will then apply gold foil to the edges. Right now, it's just natural wood. This will allow them to look very pretty when you hang them on the wall. A small nail is all you will need or those stick-on strips. I have 4 more cradle boxes and I'll paint them as well. I'm interested to see what I will create. It's always a surprise – even for me. Thank you for your interest. Stay safe and have a good week. Winifred