The Shop Keeper – Oils – Italy
I decided I was ready to try painting portraits with oils. Color mixing and blending edges has improved tremendously. Both task are important to portrait painting. "The Shop Keeper is my most recent painting.
This lady was so lovely and so willing to pose to display to the camera some of her goods. I ate some of the fresh pick fruit from the fields. OMG!! So yummy!! The photo has been substantially reinterpreted.
Reference Image for Painting Above
Weary
This portrait I also enjoy. It's from my "Venice at Night" series which I photographed in the rain. This portrait, I feel. I think she is very tired. It is the emotional content of this photo which inspired the painting.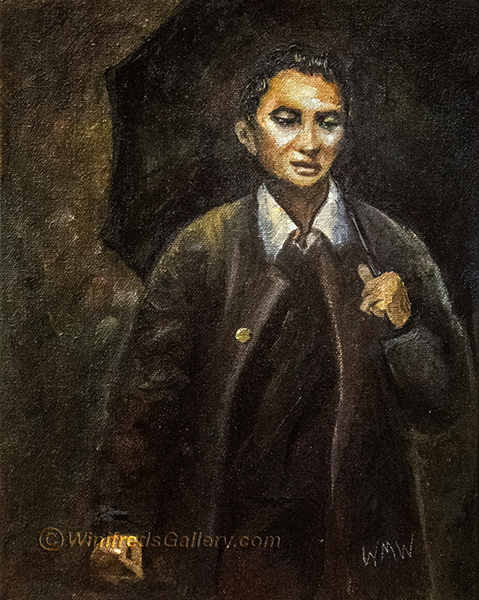 Unfortunately, I have not been able to capture the painting in the photo of the painting. I am not pleased with it's appearance.
In the distant past, artist, almost exclusively, mixed all of their colors from very few pigments. For both of these paintings, like artist from the past, I used only black, white, yellow and red pigments to mix the other colors you see. I've learned quite a bit about mixing pigments by doing this. I've not been able, however to get a decent blue, which I read would occur when mixing Ivory black with Titanium White. I've gotten a mixture a little warmer than grey but not exactly what I was after. No doubt it is my paint and the quality of my pigments. Of course, I could just use one of the several blues I own – but I just didn't choose to. It's been a great exercise.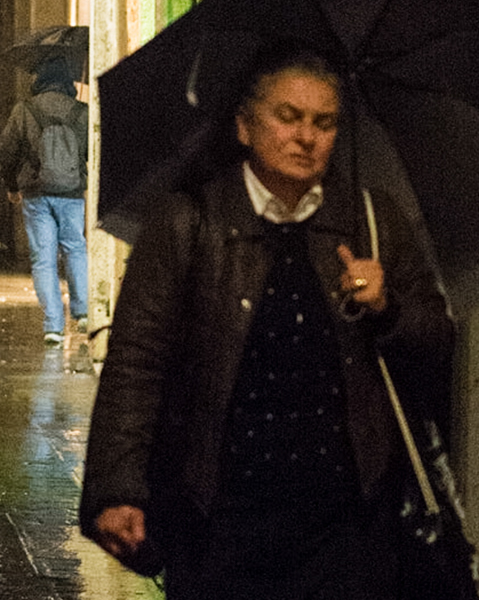 Reference Image for Painting Above
Related Images: