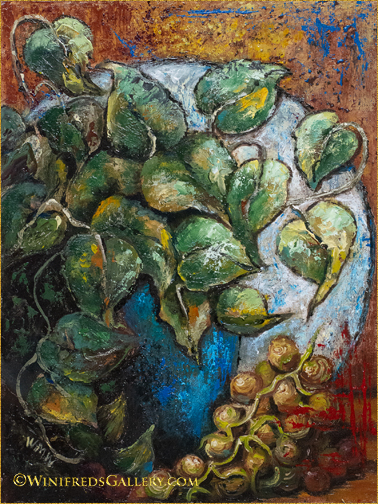 It's been nearly 2 years since I created both the paintings I'm sharing today. I found this painting a bit odd and it probably is, hence I hesitated to share it. But for me it has stood the test of time and I have no desire to toss it and I toss paintings pretty easily if I cannot enjoy them. In the above painting, I enjoyed the process of creating the vine foliage form, dimension, texture, color and movement. I find it interesting to view. Still, It's a bit unusual but I think it has merit. Below, I primarily painted foliage again: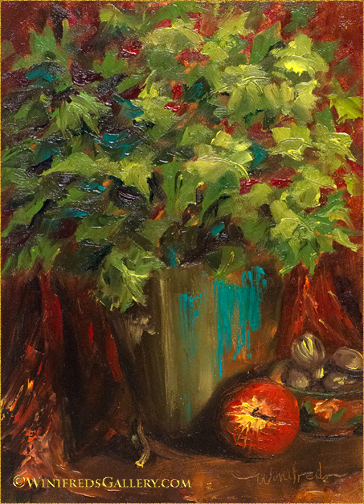 For some reason I think I wrongly consider foliage insufficient as painting content – though in fact there are many other elements included in this still life. It's just the mind attempting to undermine my efforts, as it does sometimes, but I held onto this painting because in fact, I know better.
I've been working on a new painting from a Venice reference. It's 16×20 which takes more effort to paint and to resolve it's issues. Perhaps I can share it next week. Please stay safe as we navigate through this Coronavirus event.