"Oh Give Me A Home" 9×12 Oil on Gessoed Board
For years there was a herd of Buffalo on Beaver Valley Road in Chimacum WA, a town not far from me. What a sight it was. It was the only herd of Buffalo I've ever seen.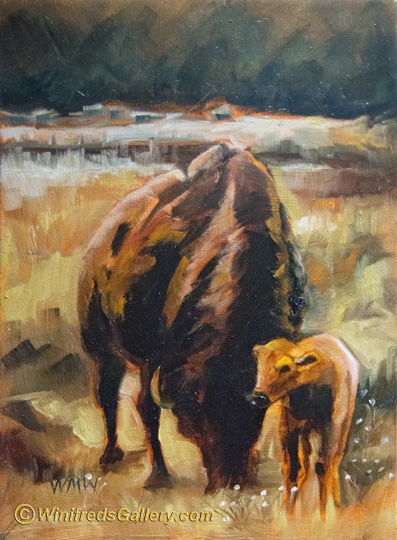 During a drive by one spring day, years ago, there were quite a few calves. I've always loved the photos I captured, one of which inspired this painting. I don't think the buffalo are there anymore – not sure.
Below is my initial sketch on a gessoed board I toned.