Portrait of a Girl – 9×12 Oil on Gessoed Board
I think portraits are the most challenging images to paint – even using a reference photo. As you can see below, I create a very loose sketch initially and then work into the detail. I also always want to bring some level of artistic expression and creativity to the painting rather that to just to paint what I see. This can be challenging to envision, and a bit frightening to execute. I have to let go and take chances. I consider it better to try and screw up than to play it safe.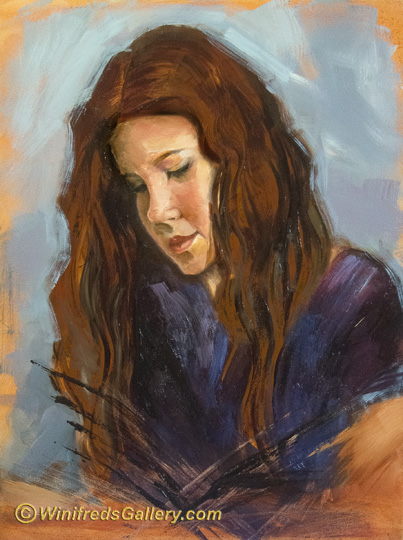 Below – Loose Tonal Value Portrait Sketch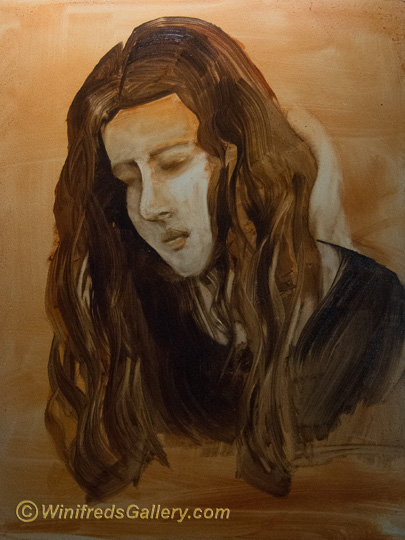 Below – Starting to Add Color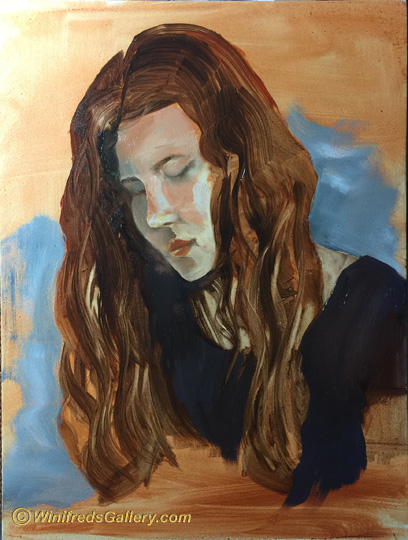 I always like this stage of a painting.