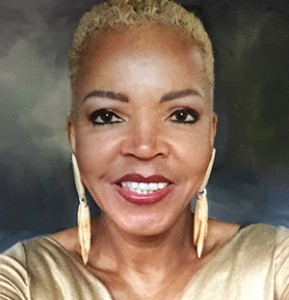 WINIFRED WHITFIELD ~ INSTRUCTOR
I have  always been an artist at heart – requesting oil or acrylics paint sets for Christmas. An art minor in college supported me in building skills and confidence. I can remember as one of my great accomplishments being exempted from finals exams in my art class because my work through out the year was deemed  so excellent.  As an adult  Wall Street was my choice for a career environment and ultimately I became a vice president at a successful firm.  Living in artist communities and frequenting New York City's many art galleries and museums, however continued to fan the flames of the artist which lived within. At a point a change in lifestyle beckoned me to the Northwest. The need for a tranquil and natural environment overpowered the career opportunities which existed in New York City
There was great satisfaction from the several flourishing businesses I founded in the Northwest (including a llama-breeder and a camel-owner).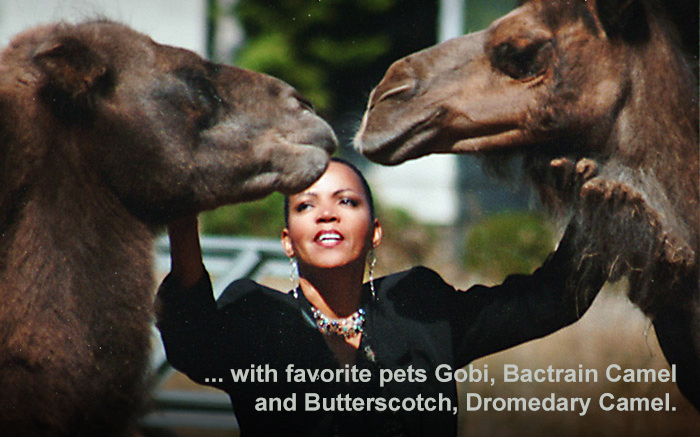 My website  needed images of my animals which were for sale and I wanted to create beautiful images of llamas like those featured in magazines. Attending a  fine art photography school in Seattle fueled my passion for this art form.  This was the year 2000.  I am fortunate that I had a brief experience with  chemical dark procedures before going digital.  The interesting thing is that I had been working in the pro version of Adobe Photoshop for  a few years already years.  I would scan in images an manipulate them – fascinated by the capabilities of the technology. When digital camera quality became decent and affordable, I purchased one and my capability became limitless.
With the discovery of the possibilities held by digital photography  I launched a custom boutique studio/gallery. Blending my love of painting with mastery of the computer and printing capability, my business grew. Intimate Portraits for Women was born.
I have developed a unique portrait style.  In an atmosphere that is warm and elegant, I seek to create a sense of sophisticated sanctity and trust that inevitably is reflected in the final work. I create fine-art portraits  as  my clients they would like to be seen and remembered. It evokes emotion, it is very elegant and very painterly. It requires that I must  not only hear what my clients are saying but  intuit their true desires, resulting  in a collaborative piece of art that reveals my  subject's inner person.
~
~
~
It is unlike any image a person has likely seen of themselves.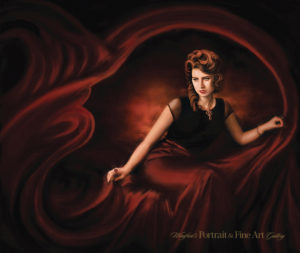 As a result of this unique product, I am called upon frequently to teach and to train.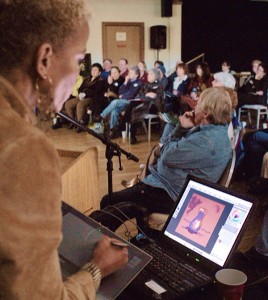 I enjoy teaching  creativity using Adobe Photoshop, and Corel Painter.  I have conducted talks and workshops in New York, Canada,  Great Britain, Chicago, New Jersey and Las Vegas and Seattle, I conduct ongoing online training "Almost One to One" this is typically private training with beginner to advanced students starting from the beginning in Corel Painter or working at more advanced levels in specialized areas of interest.
Winifred Conducted Training Workshop in New York.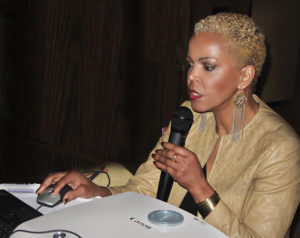 Photographic Certifications from WPPI
From the beginning of my involvement in Photography I have participated in Wedding and Portraits Photographers International (WPPI) print competition.  This is an annual convention and competition held in Las Vegas.  This  gives me as a way to watch myself grow.  I have grown not only by virtue of my passion for this art but because I get to see, meet with and train with some of the most talented photographers and teachers in the world.  I consider WPPI my greatest source of education.  I have also been given the opportunity to be a regular speaker and print judge there. I have judged print competition in Great Britain and Society of Wedding and Portrait Photographers.
Rangefinder Radio Interview by Scott Sheppard
http://www.rangefindermag.com/storage/articles/RFRadio_WinifredWhitfield.mp3
************
Awards and Acknowledgements
Accolade of Photographic Mastery
Accolade of Outstanding Photographic Achievement
Accolade of Exceptional Photographic Achievement
Accolade of Lifetime Photographic Excellence
AWARDS: 2010 – Northeastern States Photography Convention (New York and New Jersey)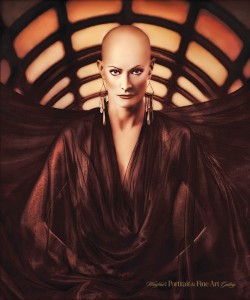 Perfect Print Award – 100 and Kodak Gallery Award
I am currently  dividing my time between New York and Washington States and operate Intimate Portraits for Women in the
Northwest and Photos in New York in New York.
Beyond 2011
I continue to provide photographic services to clients. My interest in print competitions decreased, my focus on digital painting using Corel Painter software increased.  I began to post "how to" videos on Youtube.  I created a store on my website through which I could sell painting tutorials. Not only did I want to create portrait paintings but fine art paintings as well. I engaged in self study. I began to take classes at Digital Art Academy. In 2014 I became an instructor there and have offered many classes, several of which have been inspired by Matisse, Modigliani, Van Gogh, Renoir and Lichtenstein.
I have been selected to be part of the X-Rite Coloratti team. We are a group of pro photographers internationally who use and extol the use of X-Rites excellent color management products.  You will hear more about this in the future.
In addition to Painting, I have a great Canon ProGraph printer which affords me the instant gratification of viewing finished art work immediately.  X-Rites color management equipment, allows me to maintain a well calibrated monitor and accurate profiles for the print media I use in printing. Life is good!