I spent the day with a young friend from Seattle on her13th birthday more than a year ago. Now it was time for her to return home. I took her to the ferry – her mom would meet her on the other side. Amongst others, I took this photo as she prepared to board the Bainbridge Island Ferry.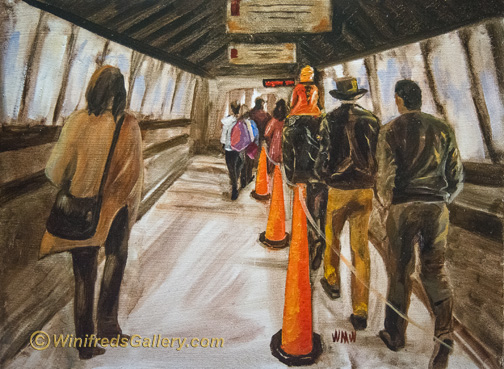 A few days ago,as I perused my photos searching for any interesting reference photo to paint – I came upon that image and was inspired to paint it. Getting the perspective right was challenging for sure and the was a dominant consideration for this painting.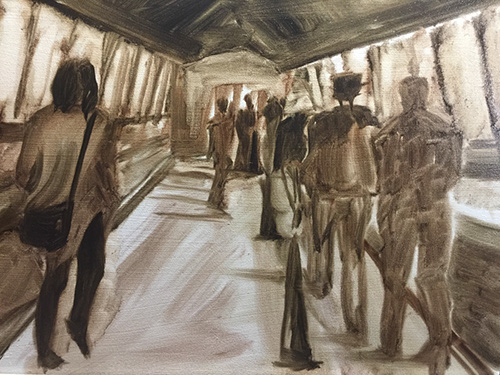 Initial Sketch and Design
Values and perspective and image content are increasingly developed.
Below:
I've been reminded of a digital painting I created a few years ago. I was in New York and walked down the stairs into Penn Station. Immediately, I saw this little girl playing the trombone and her brother holding the music. I love the story and the memory. I added a few dollars to the trombone case.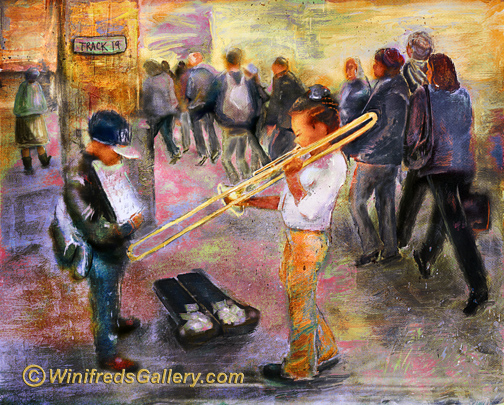 Related Images: