When I am working on a photograph or when I know I am going from a photograph to a painting, I have a very definite workflow which includes NIK software.
I find this first image – warm  and loving. Nik Color Effect's filter Dynamic Skin Softener has been applied. We could stop there – but NO!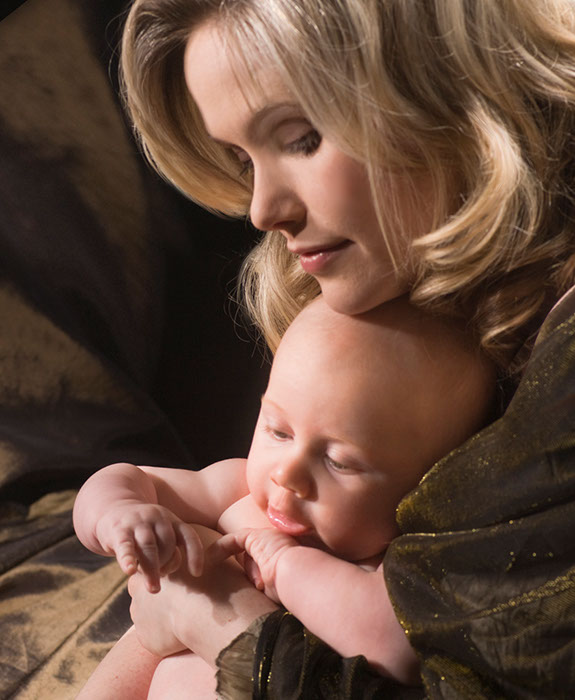 In the second image, I have applied the filters Detail Extractor (one of my absolute favorite filters) and Tonal Contrast have been applied, but the contrast is moved toward the  left to, the negative, to decrease rather  than to increase the contrast. With both filters appliedI have both detail and a broad range of color intensity. I like this rich warm look as a starting place, particularly when I know I want to create a portrait painting.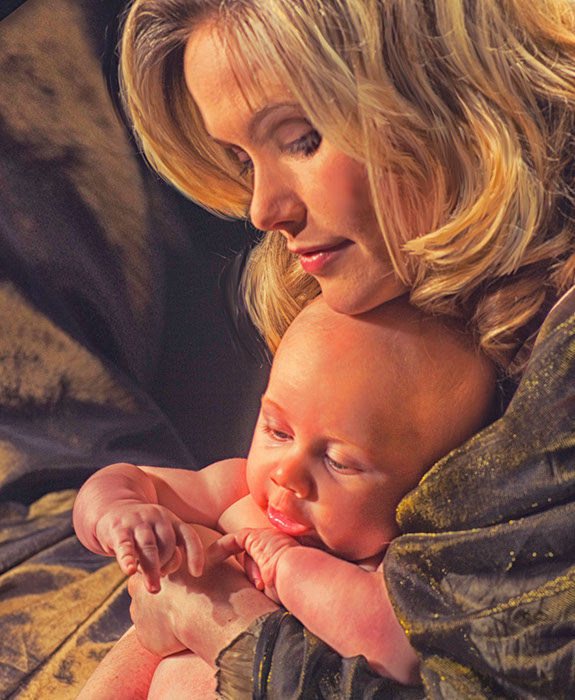 In the image below, I have applied Nik Color Effects 4 Bleach Bypass filter.  When back in Photoshop, I applied the Nik filter layer  in  the lighten blend mode  to  really "pop" the highlights of the image only.  I have enough shadow detail.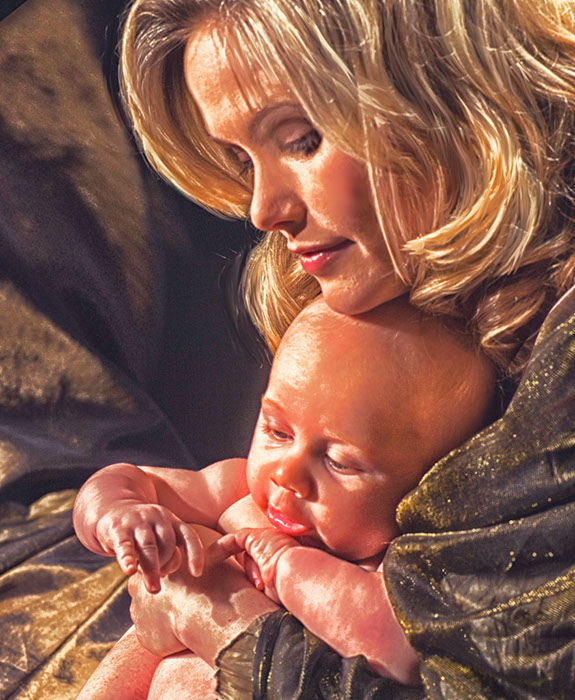 Below, I have taken the image into Corel Painter and started to apply brush strokes.  Quite honestly, I like this version and it could have been he final version. But "NO".
I continued to paint in Painter. I wanted a very painterly feel to the image and wanted to add some complimentary colors with my blue tones.
'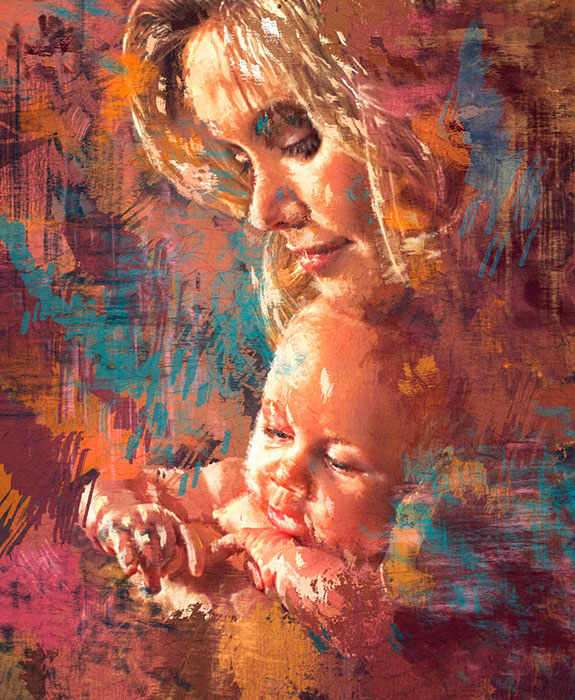 This is the final image,  I enjoy creating personal art for my clients which I know they will treasure forever.
Related Images: