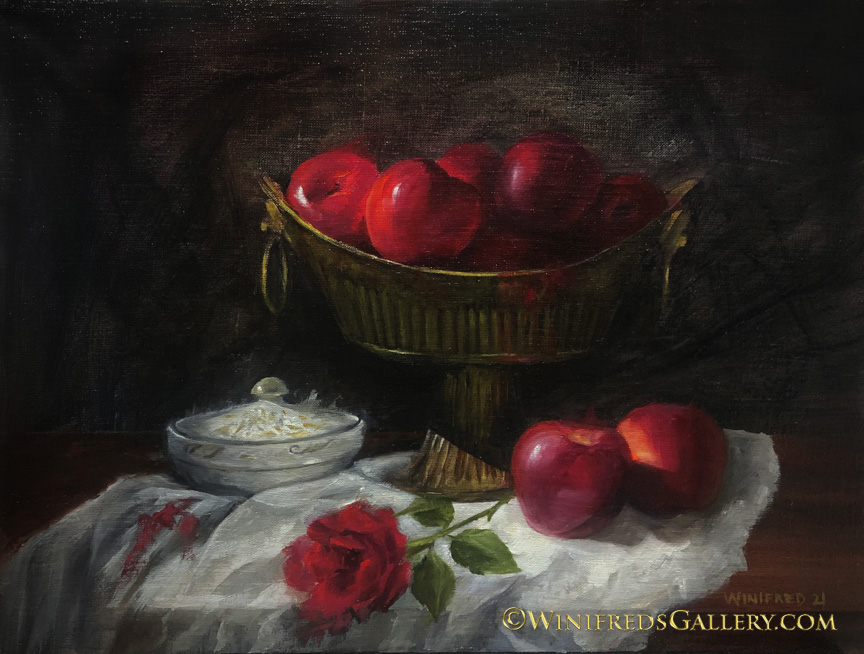 Happy New Year to all! I'm thinking of last year this time – we had no idea what was coming and we watched the world change and it was disastrous. This year, I'm hoping for positive change on so many levels.
I'm enjoying creating paintings on dark backgrounds as the last two have been. They're dramatic – especially with the reds. Setting up a still life and attempting to crease a pleasing design is one of the greatest challenges. The actual painting is not as hard as that to do.
In the past I've create portraits and digital portrait paintings, often even full bodies, which grew out of a dark background of shadow. I find myself wanting to do the same with still lifes in oil. I've created paintings like this before but not for a while. Its a comfortable visual style for me.
I'm also beginning and online painting class. There's a lot of that going on these days. I love to collect others painters techniques. I like the work and style of painter and instructor Elizabeth Robbins. My interest is not to paint like her, but I love to learn the process and thinking of artist whose painting styles I admire. She paints lots of still life florals with very soft edges and lots of pretty soft colors. Below, I show you an example of her painting and include a link to her instruction site she host with a landscape painter friend, where you can see more of her work – Inspired to Paint.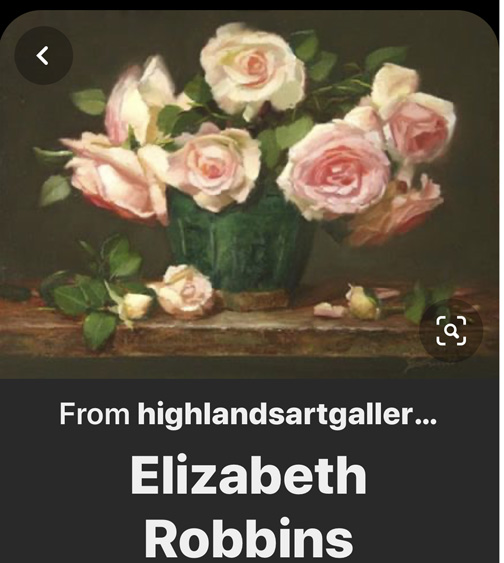 We're even planning to schedule a portfolio review of my work. That should be interesting. I'll let you know what she says – maybe!! I sincerely wish you a healthy and happy new year. Winifred