It is no secret that I love to paint and I am also considered a versatile painter.  I can create paintings in a variety of painting styles.  Some of  these images you will love, some you may not.  That is fine –  the idea is to create and personal paintings which you, your family or your clients will love in your personal style.
In several of my online galleries, you will see some beautiful but pretty traditional painting styles.  I have created this post to show you some ways I have 'ramped' it up a bit, including one painting from imagination and a couple of portrait paintings with patterns at the very bottom.  I can hardly believe how many "hats" I have painted.  I love to paint women in hats.  Even my painting from imagination included a hat. Alas, you might have guessed, I wear a sun hat everyday of the Summer if I am in the sun.
If you would like to increase your painting skills or if you are just starting as a beginner  one of my personalized training workshops, "Almost One to One" might be just what you are looking for. Please visit my Store to preview my Tutorials and take a look at my Personalized Training Workshops.
I hope you enjoy the images which follow.  Thank you.  Winifred Whitfield
Personalized Online Training – Almost One to One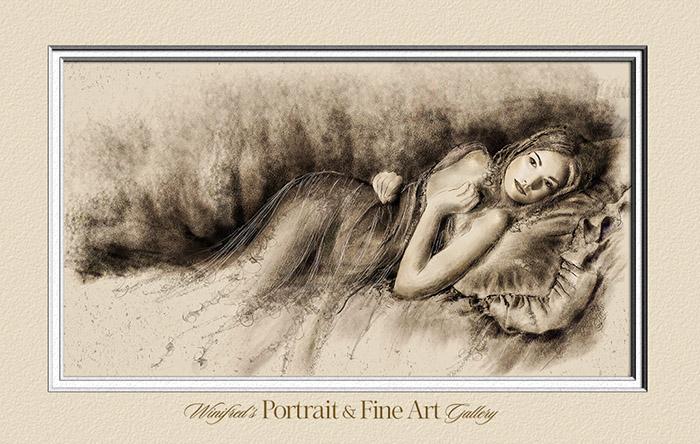 Lady on a Pillow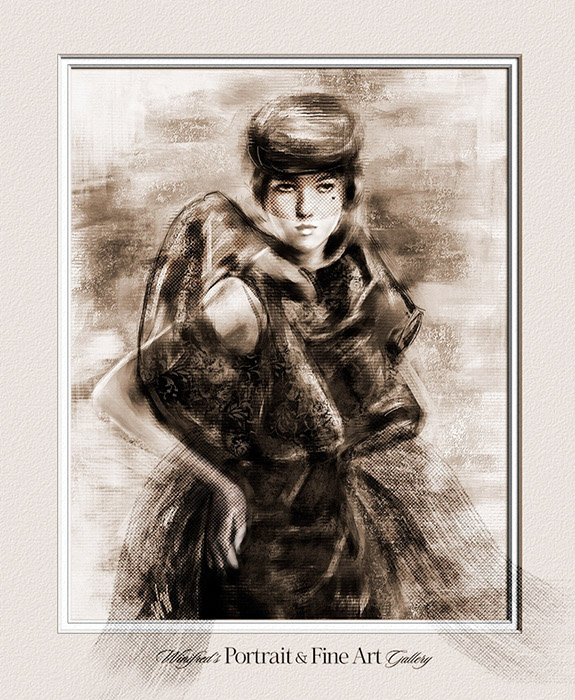 Mysterious Lady with Veil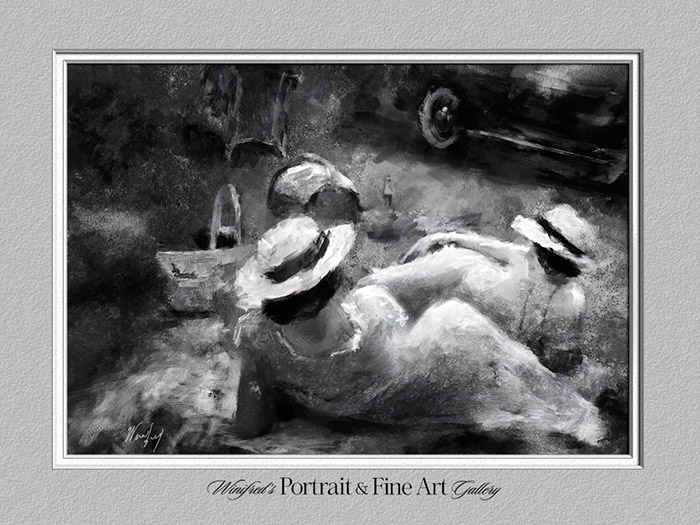 Friends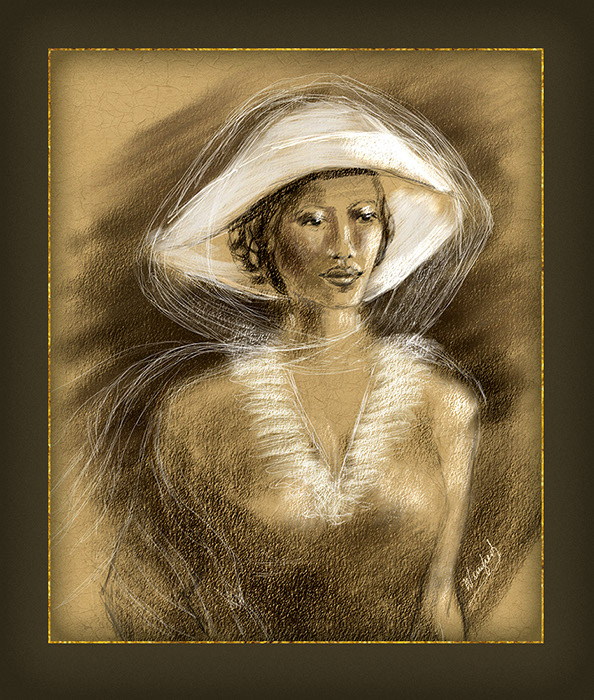 Lady of Gold – Painting from Imagination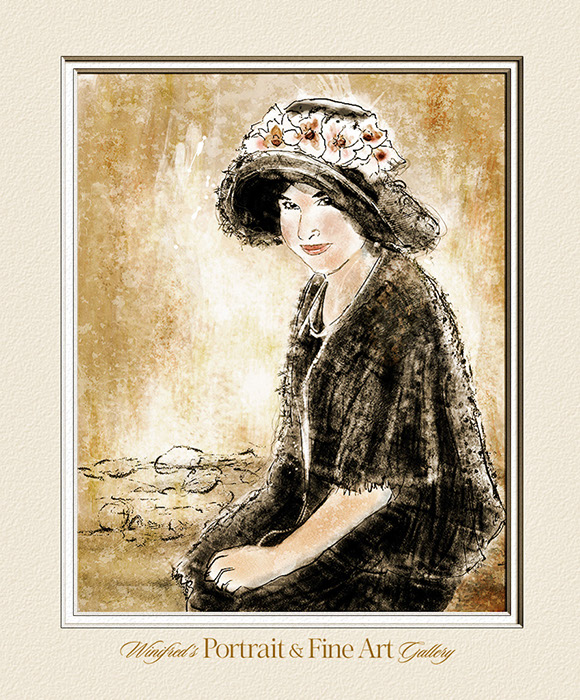 Reposed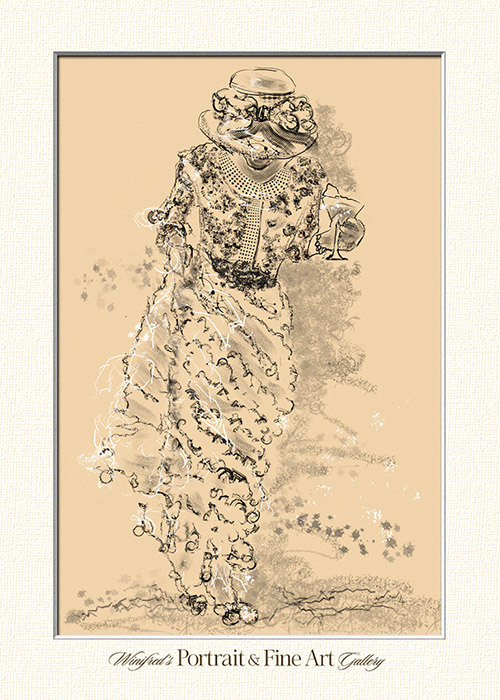 Don't Spill the Martini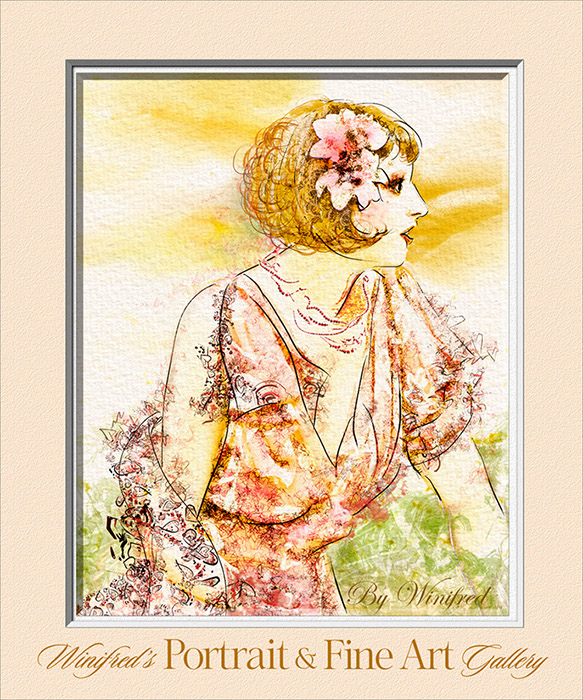 Flower in Her Hair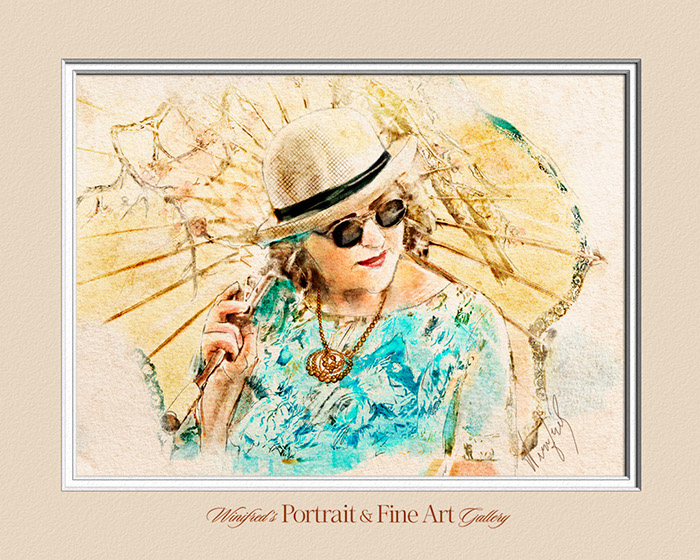 Lady with Umbrella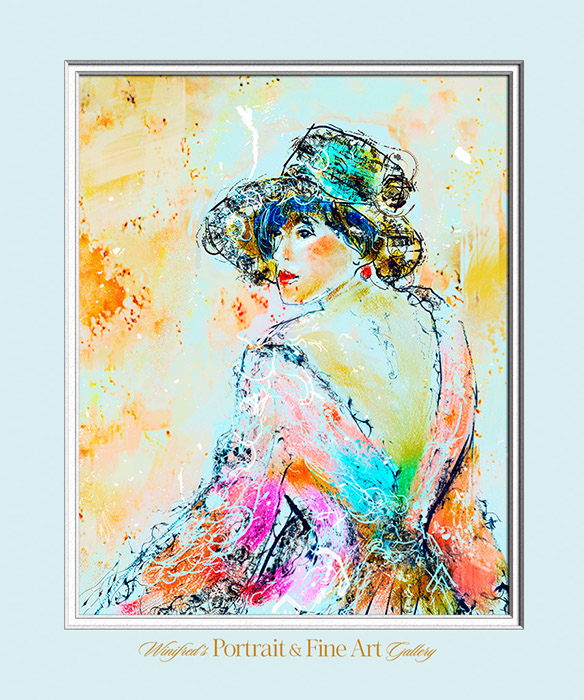 Her Back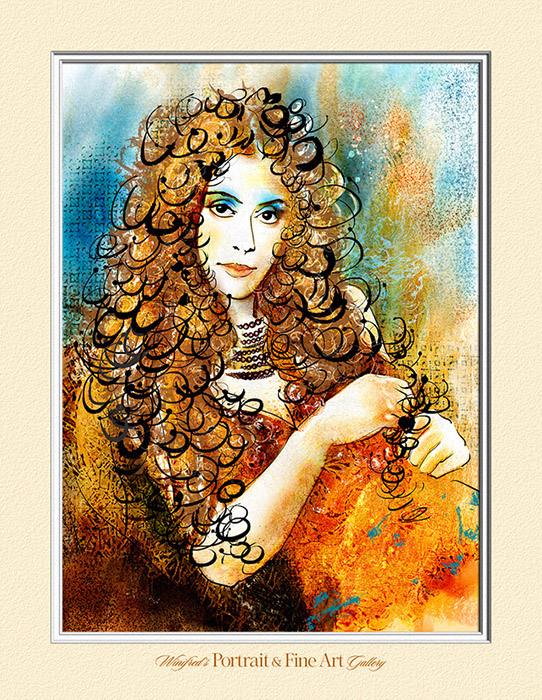 Big Curls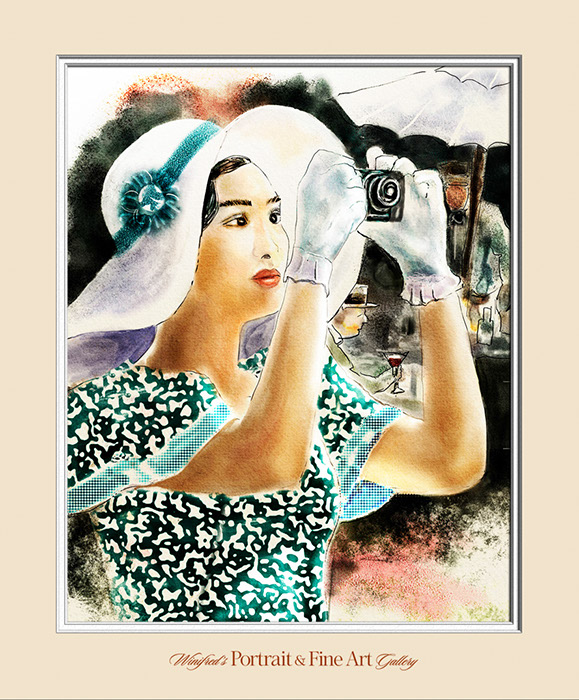 The Picture Taker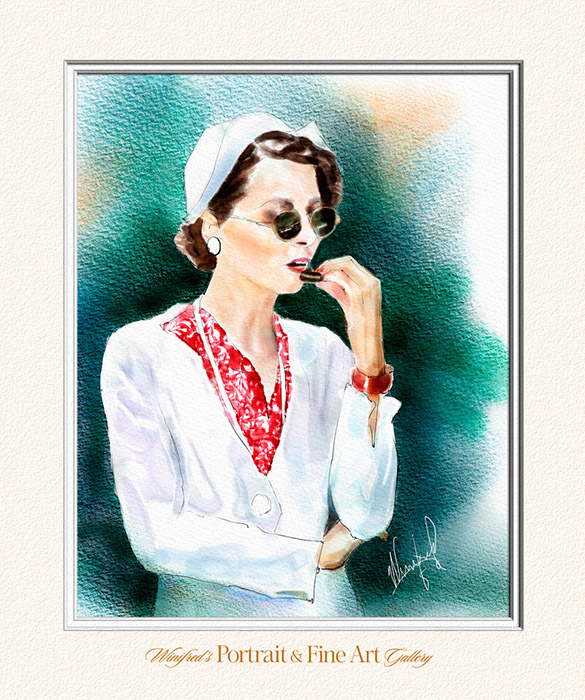 Cookie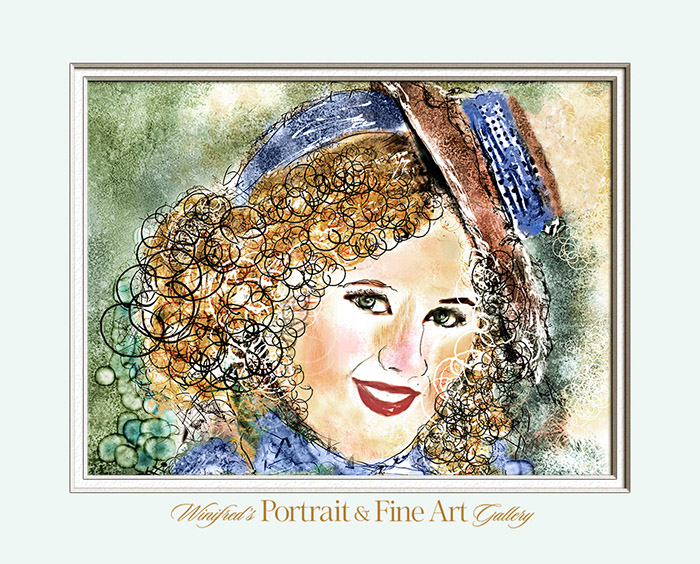 Girls Got to Have Fun
Yellow Hat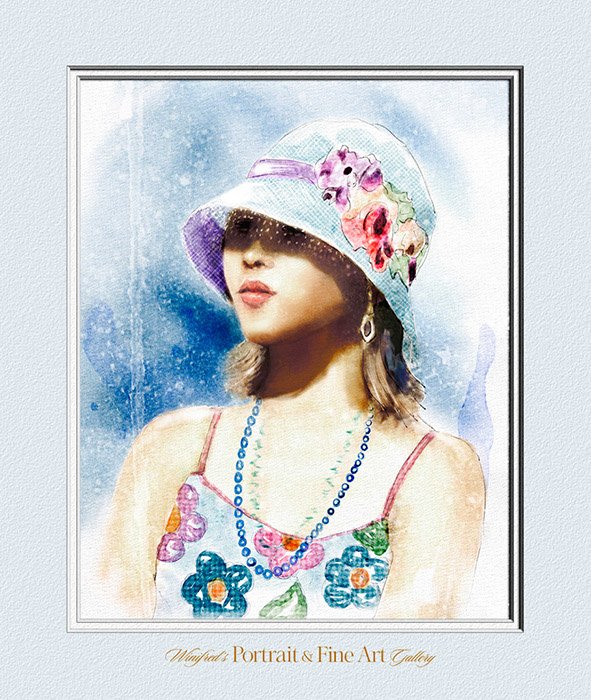 Flowers in Her Hat
I also enjoy Making and painting with Patterns in Painter.  The following are a couple of examples.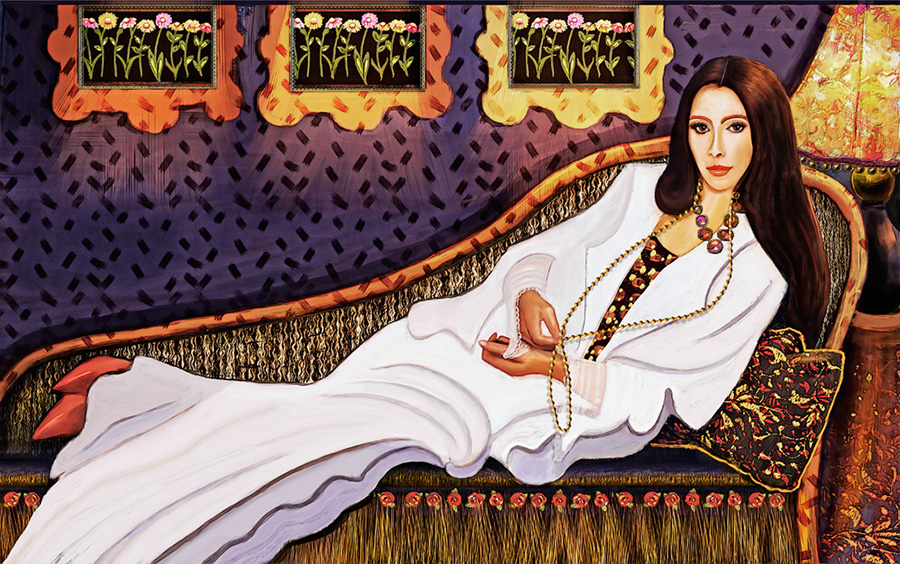 Lady with Pearls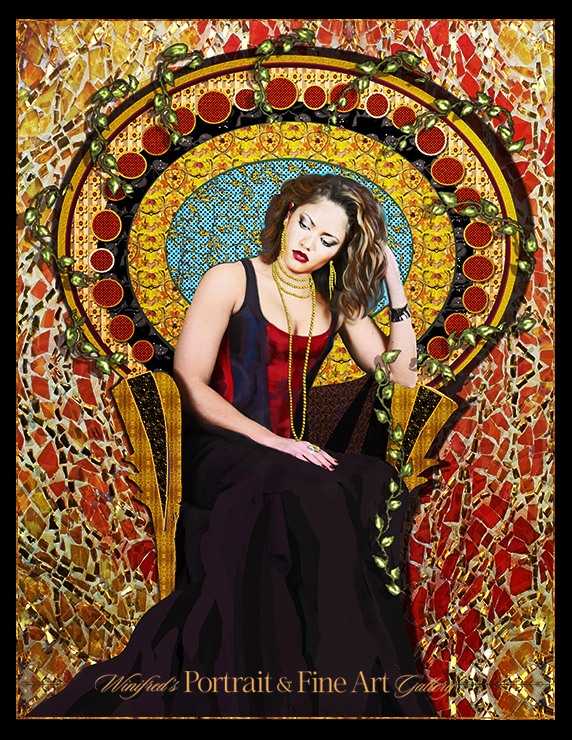 Exotic
Thank You! Winifred
Related Images: