Painting with Patterns Online 6 Hour Mini Live Session Workshop 
Coming Saturday June 1st, 2013  –  8 a.m. PST
Register Now For the Early Bird Discount – Ends May 14th
I enjoy incorporating patterns into my paintings. I tend to include patterns structurally into my painting even if not selecting patterns from my Pattern Library.
However, recently I created several paintings which included custom patterns from my library. Many viewers were enjoyed these unusual paintings and I received several inquiries from several wanting  to learn more about this process. Hence,  I have scheduled a Painting with Patterns Online 6 Hour Mini Live Session Workshop. I enjoy creating such paintings very much and I am sure it will be fun for you as well. I enjoy both the process creating patterns and the process of identifying creative ways to include and insert them into paintings. In the workshop, we will do both.
Although portraits are featured on this page. Patterns are equally suitable to include creatively in building exteriors and interiors, outdoor scenes, in clothing, and in any creative way you can imagine.
Click Here to View Painting with Patterns Workshop Details Here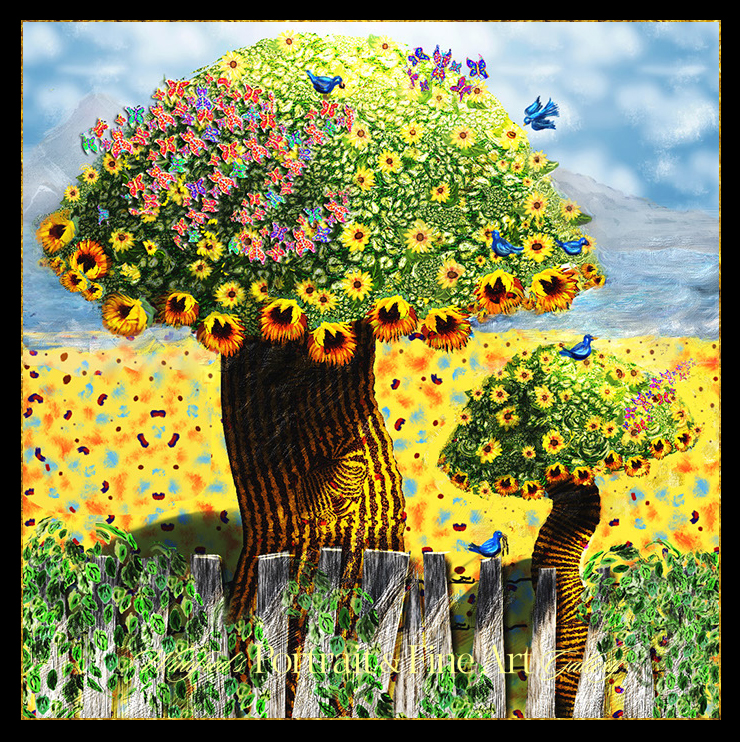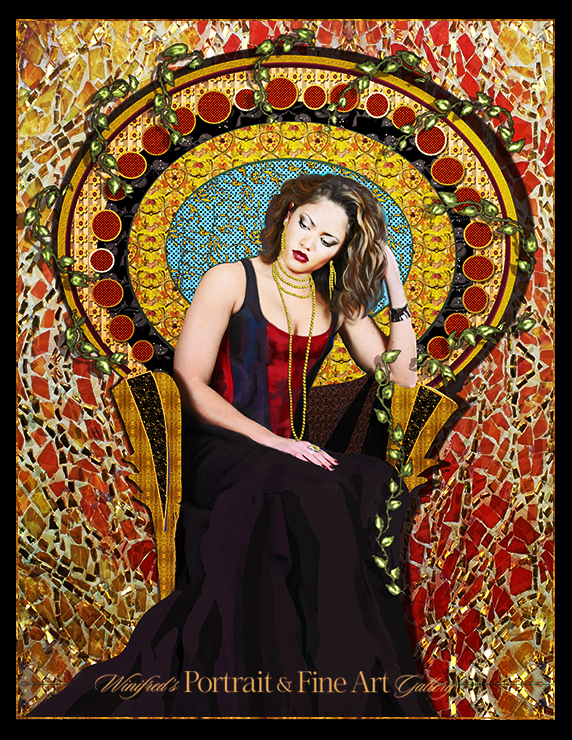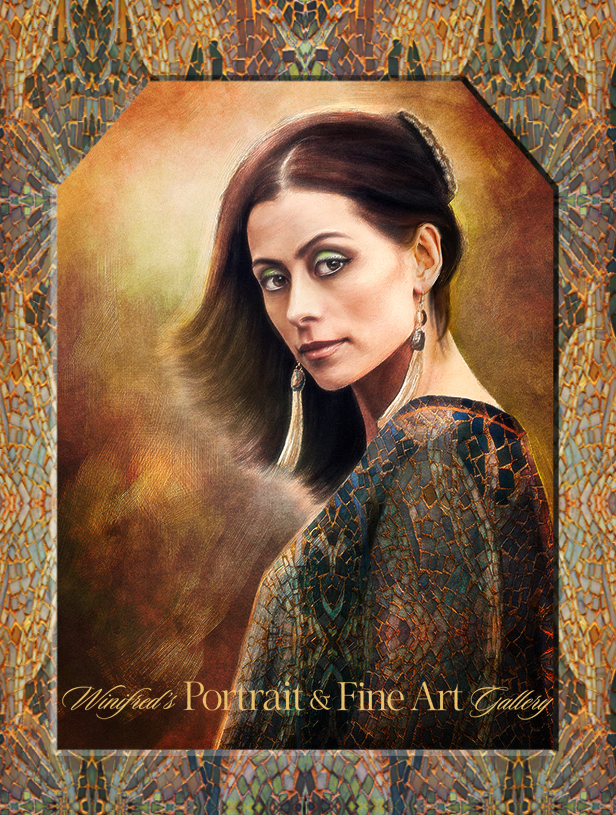 ~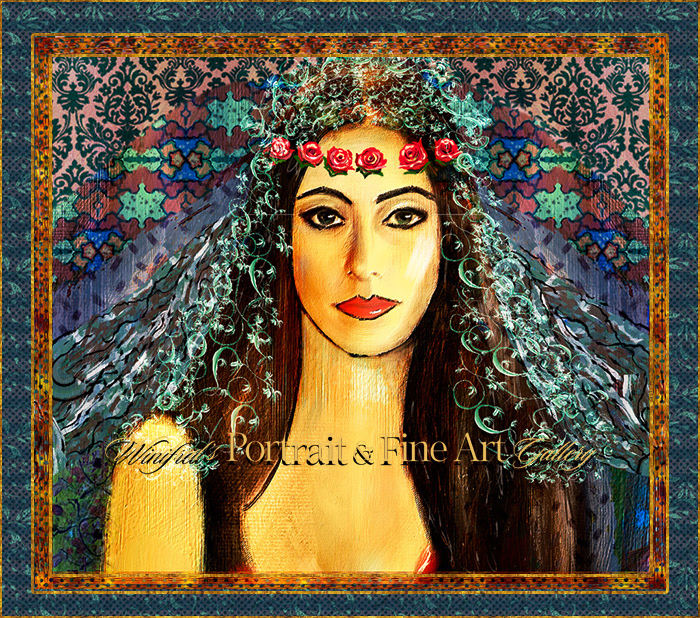 ~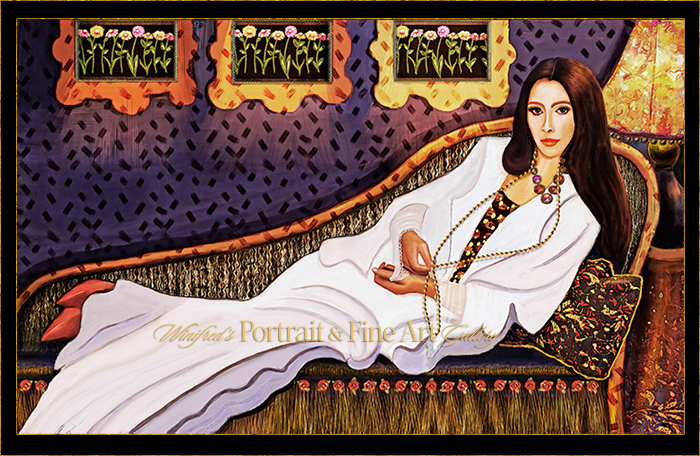 ~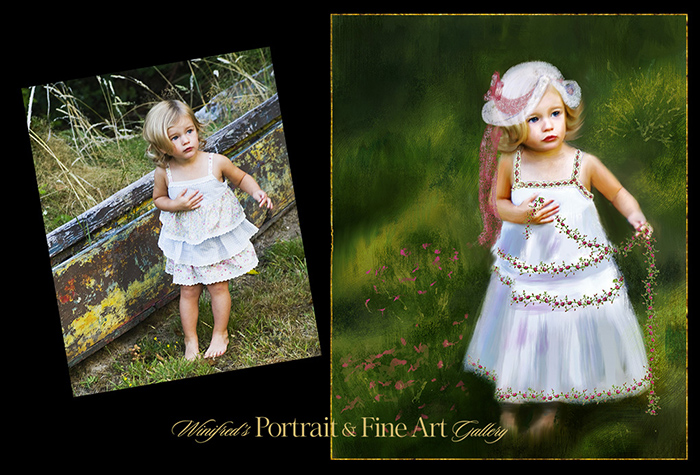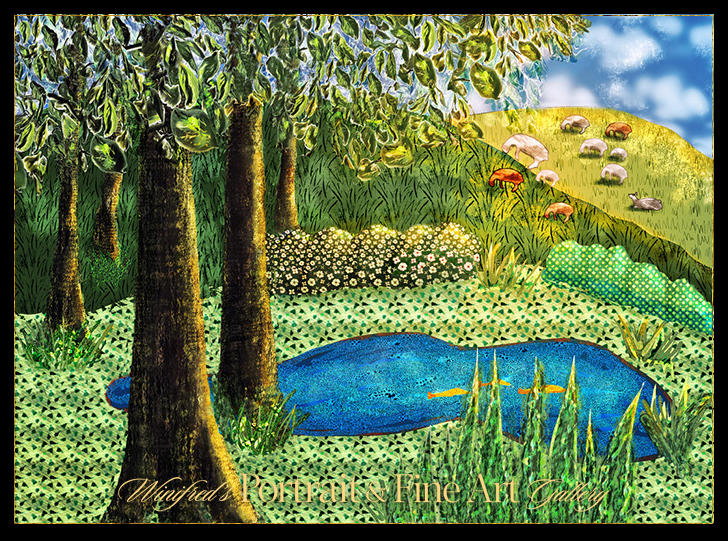 ~
…. and just for play!!  We can work with simple images in the workshop if you like.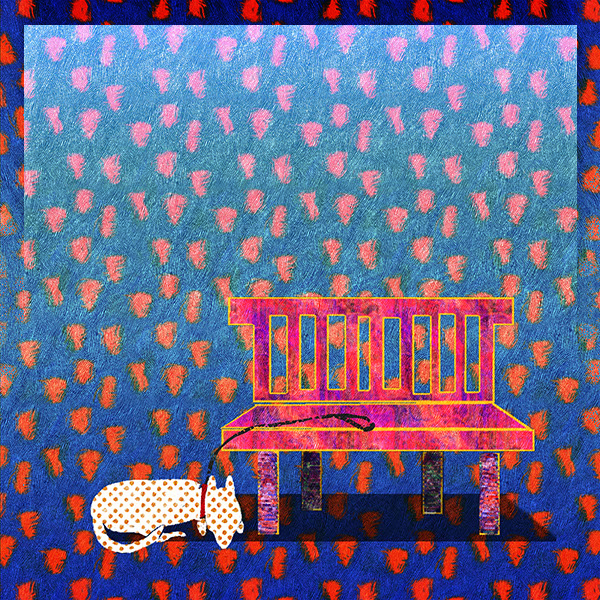 ~
Related Images: