June or July Almost 1 to 1 Personalized Online Training Workshop
I awoke one morning and thought to myself, "why do I enjoy this training so much". The answer came to me immediately, "because it is like tending flowers – creating a nurturing environment in which they can grow".  I do love my flowers.
Since November 2012, I have offered personalized online digital painting training to aspiring to intermediate digital painters.  With a few students, we have started at the very beginning, having to install Painter and it's updates before we could begin.  With others it has been going deeper into Painters amazing capacity to create beautiful and expressive paintings.  Often astist want to work with looser brushstrokes and have a difficult time letting go the detail.  I understand this.
This training is limited to one to two persons at any one time. This training has been very successful. Can you imagine such personalized attention being lavished just on you – directed toward your training needs. At this time I have 3 individual workshops in progress. That is what I do and I love it.
My paintings styles are quite versatile, hence, I can assist you toward the style you desire.
Register now to treat yourself to a June or July  Almost 1 to 1 Workshop. Click Here for Details  You will likely be treated like a flower!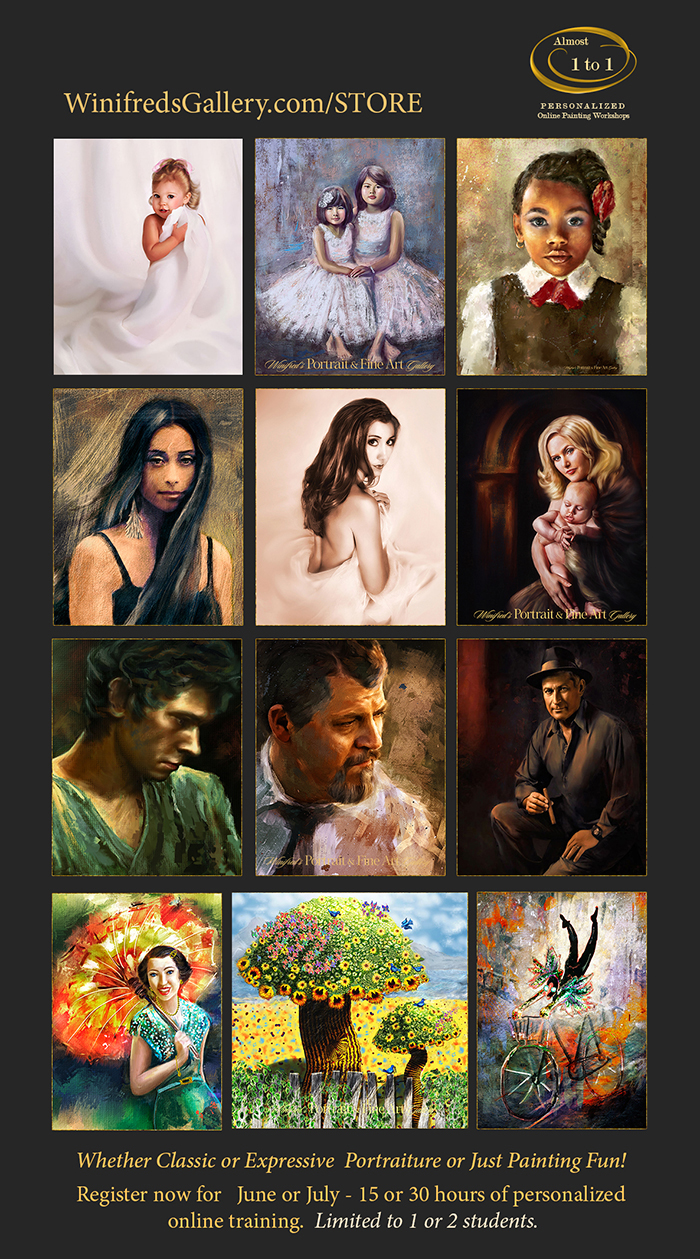 Related Images: