Focusing  on Perspective
I chose this image to paint. It has strong leading lines and a lovely outdoor cafe.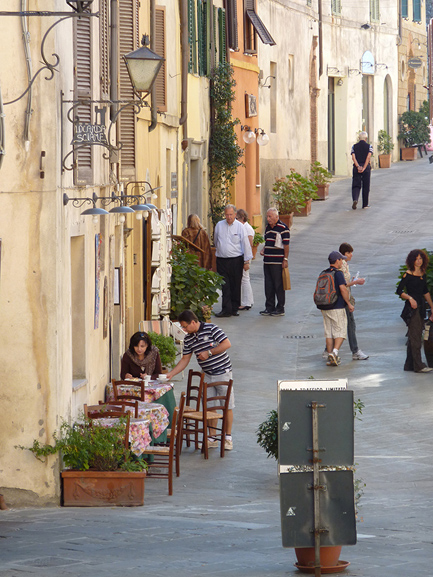 I simplified the structure as shown in the diagram below.
Determining the horizon line is not scientific but one was chosen along
A vanishing point was also identified.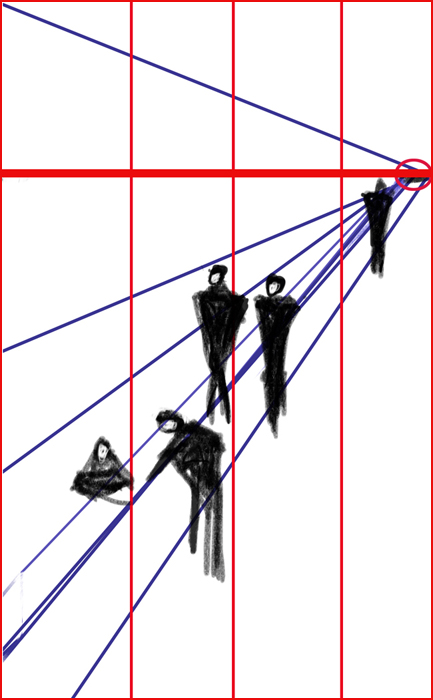 This is the final painting.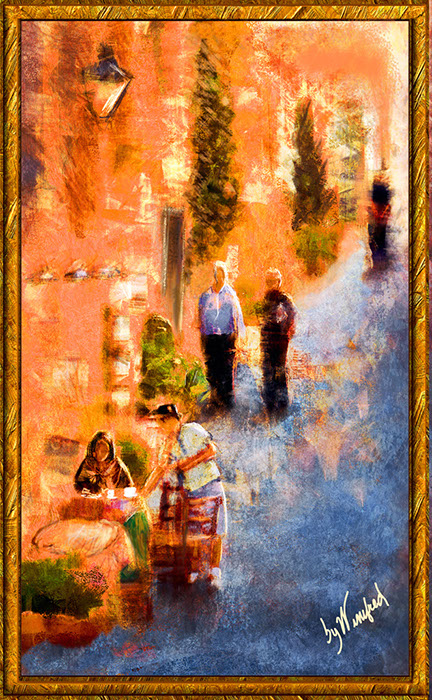 Related Images: