I find it very interesting to see my paintings of trees since 2006. This is not something I have ever focused on exclusively though there are a few stand alone tree digital Paintings. Some of the trees simply exist within the context of a painting but they are so varied, I thought I would put this group together to share with you. The variety of styles in which I paint  is amazing – even to me.
My very first digital painting is a girl in a swing in a tree created in 2006 after my first Painter digital painting workshop. I am certainly not bragging about it's sophistication but I still enjoy it.  I managed to use vibrant complimentary colors and to inject energy movement, texture and fun.
~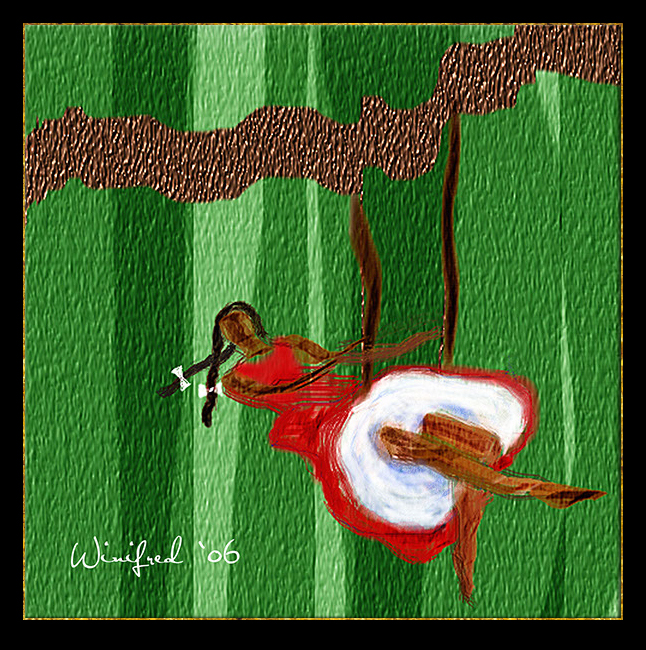 First Digital Painting 2006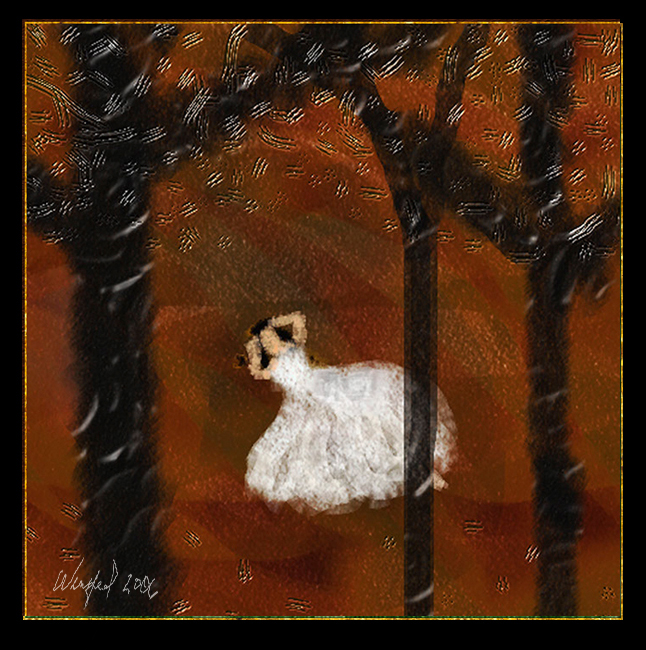 Bride Amongst Trees 2006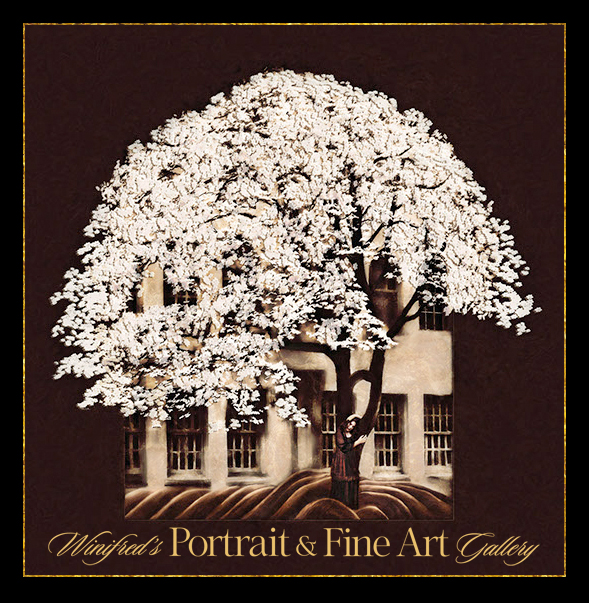 Painting using photo reference created in Photoshop.  When I saw the giant dogwood in bloom in Manhasset NY, I knew this was the spot.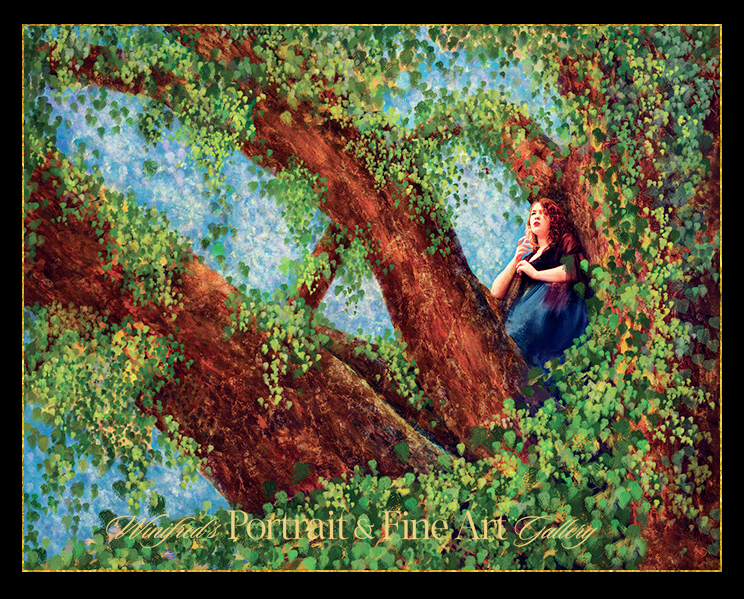 A 300 year old Oak tree was the reference image for this commissioned painting  also painted in Photoshop.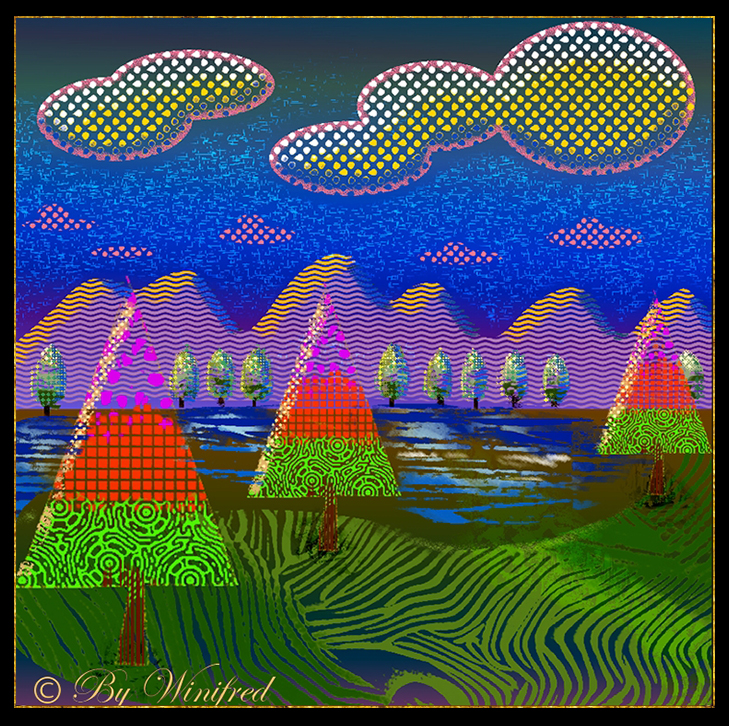 This from imagination using selections and pattern fills in Painter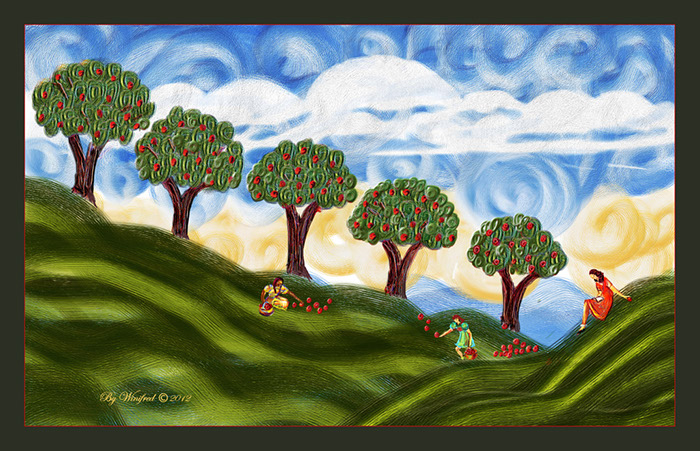 Picking Apples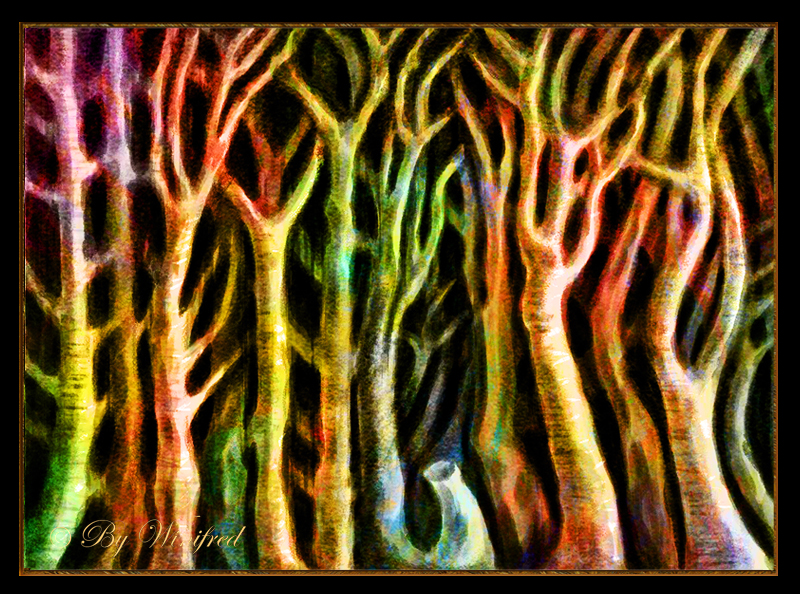 Shadow Play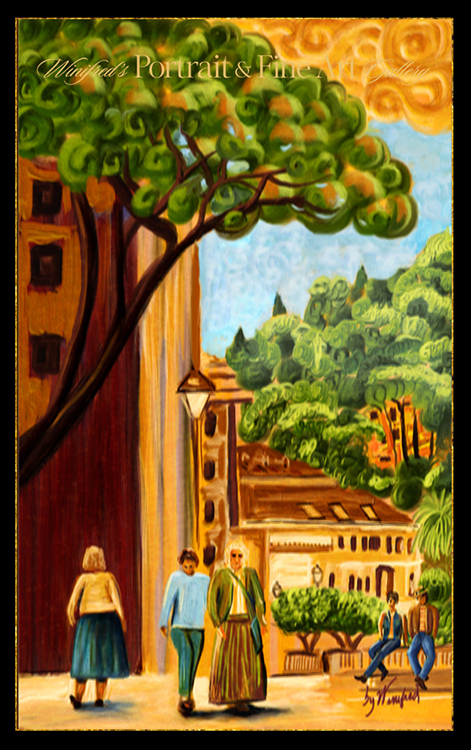 The Plaza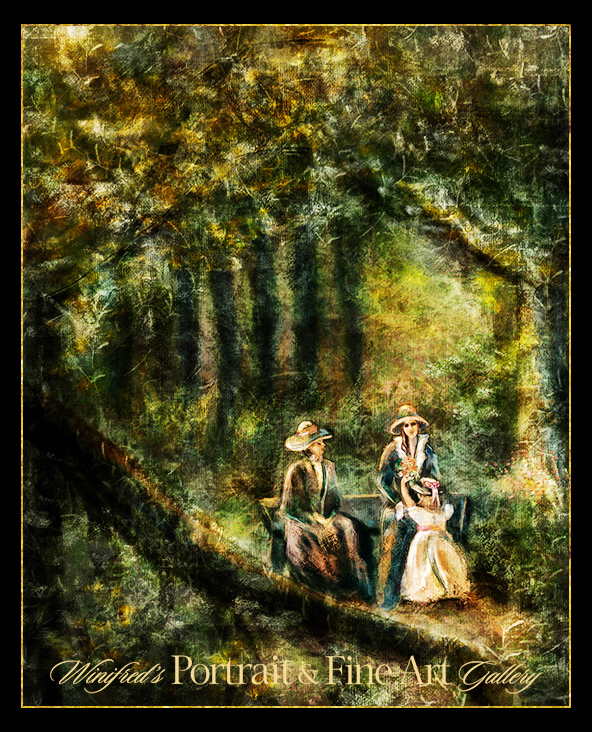 In the Garden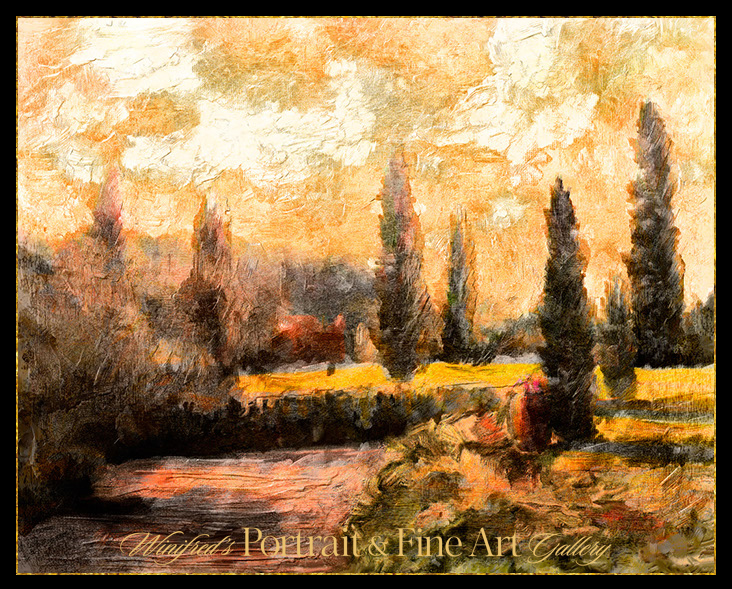 Cypress Trees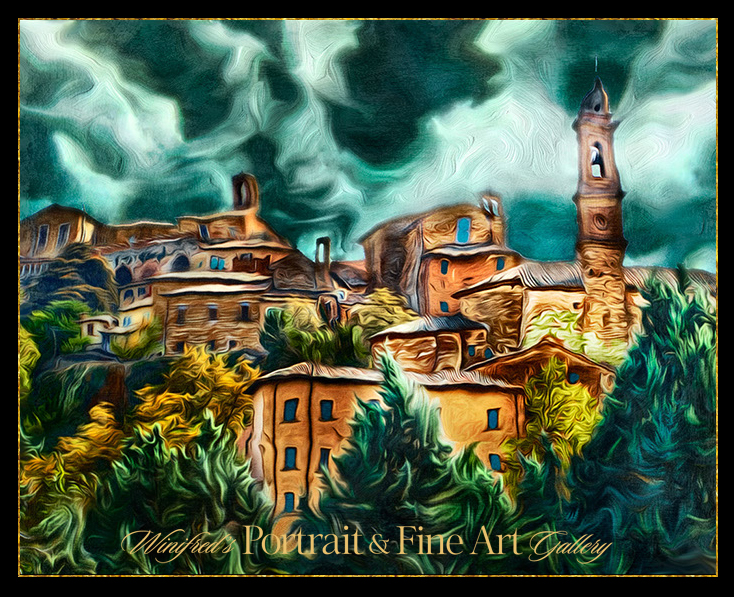 Village – in Photoshop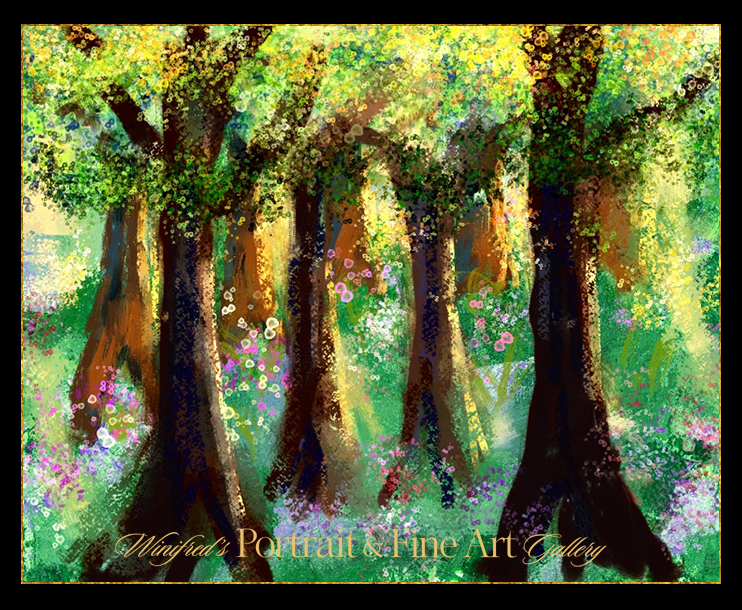 10 Minute Sketch – Spring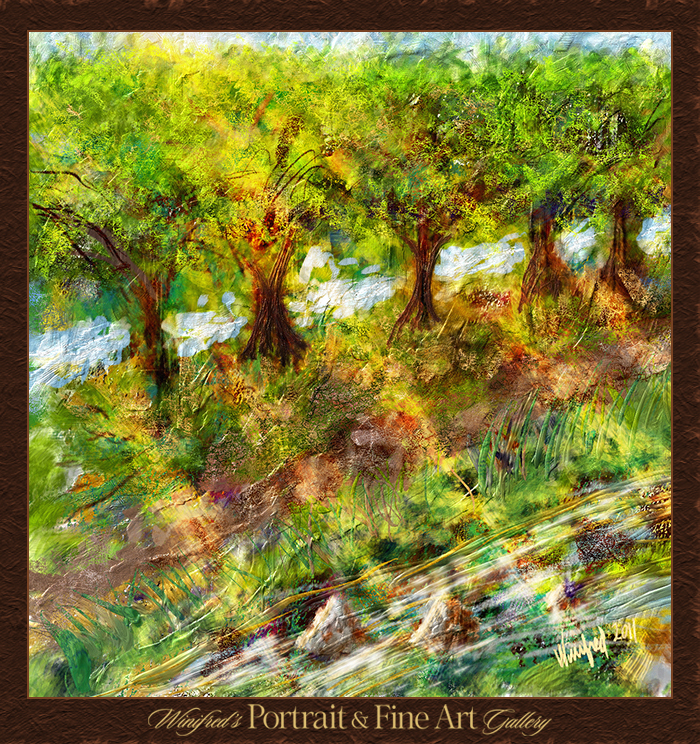 Just doodling  and testing brushes – Amazing what can happen.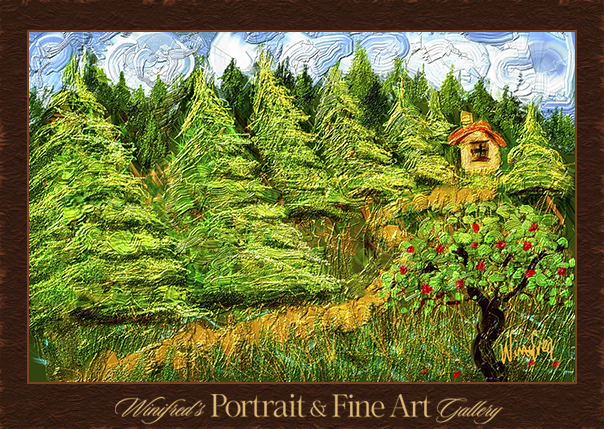 They don't all work but love the texture.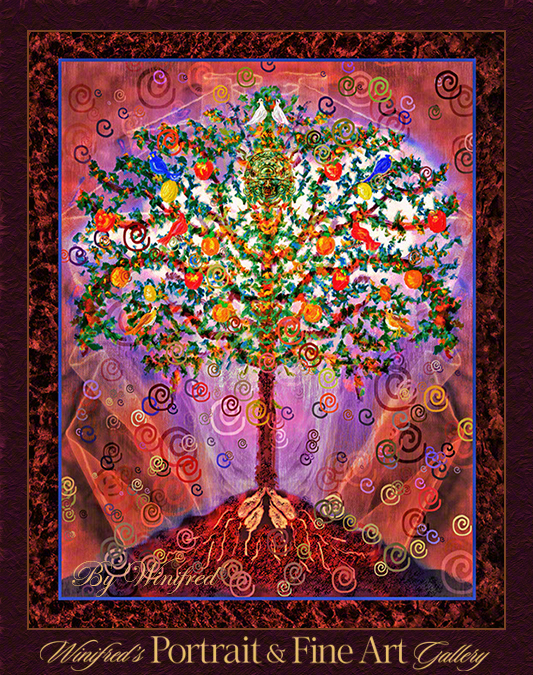 Commissioned  Original – She wanted a Tree of Life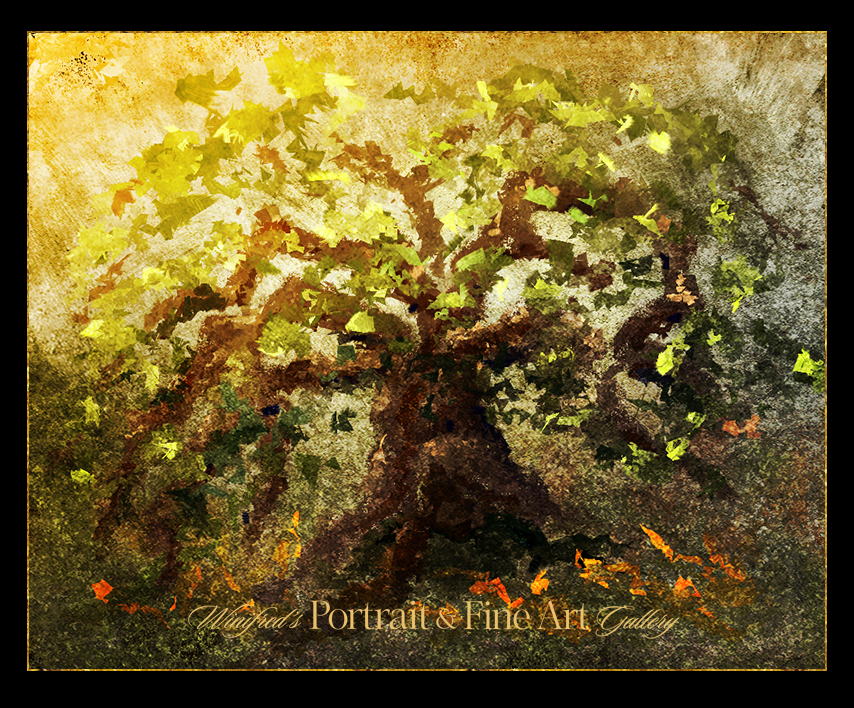 10 minute Painting Sketch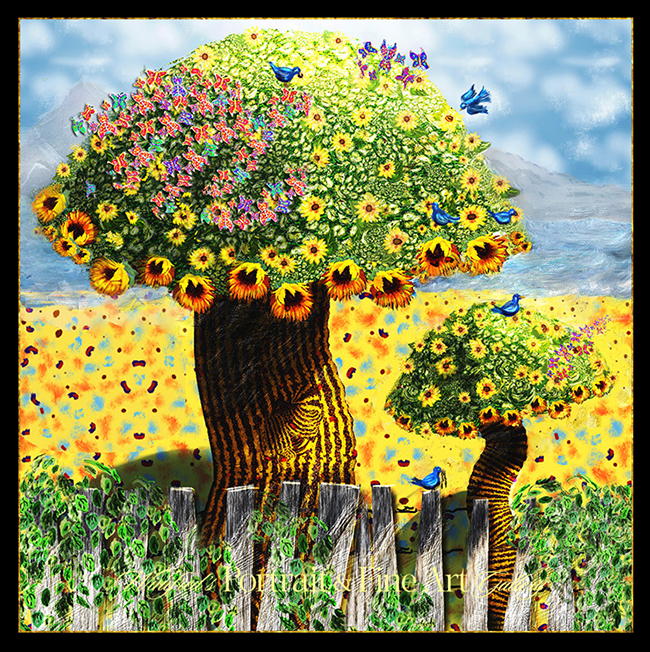 The Sunflower Tree – An all time favorite!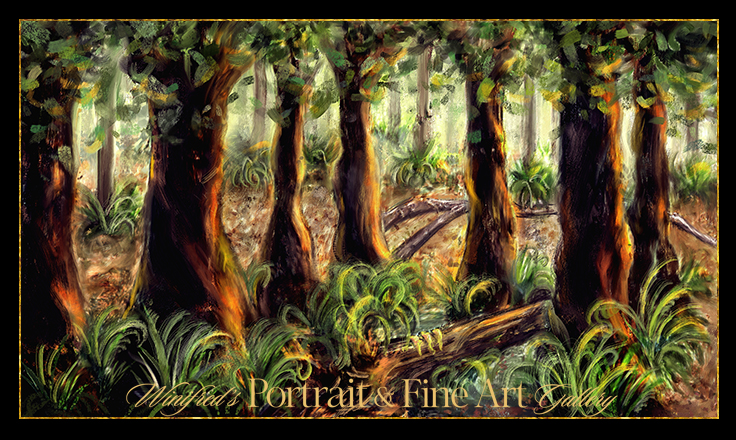 Dancing Trees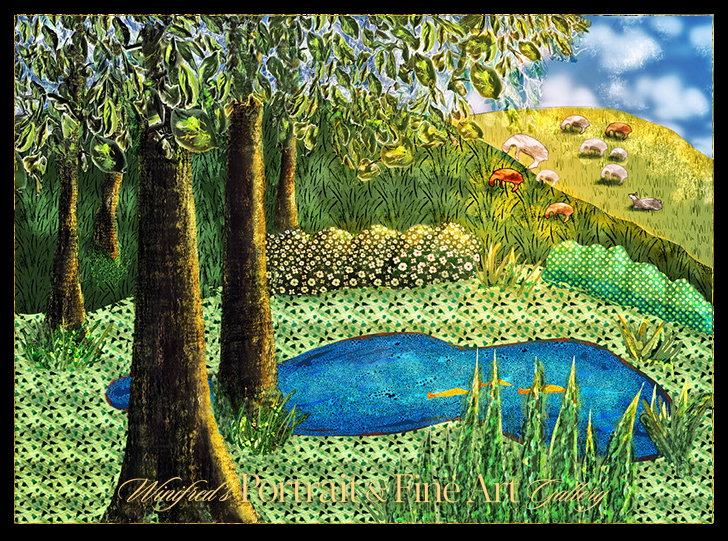 Trees and Shrubs – Painted with Patterns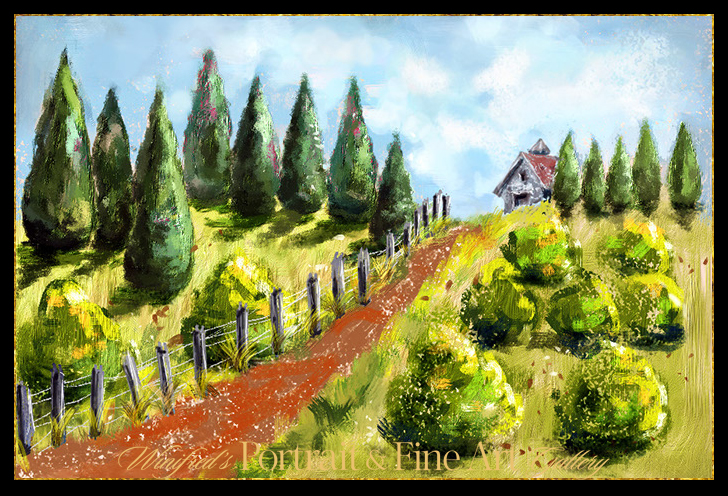 Imaginary Farm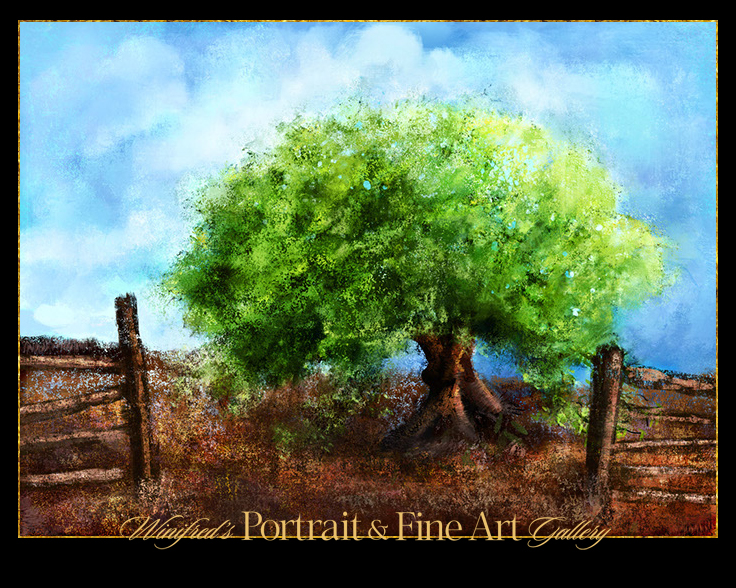 Heavy with Leaves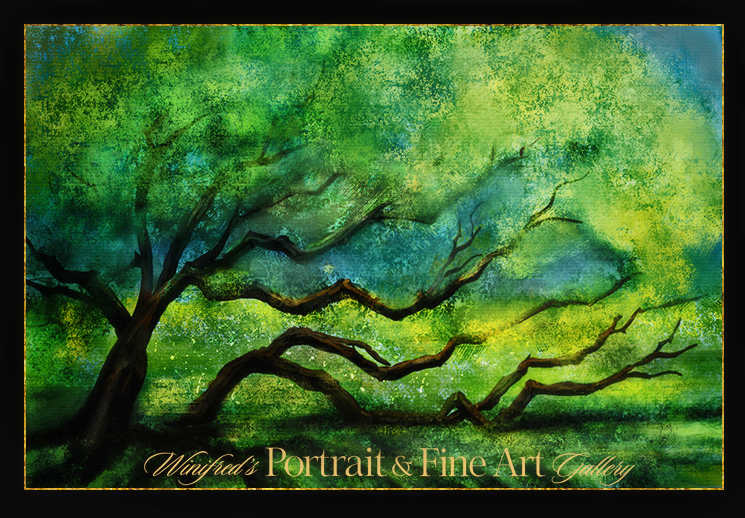 Kneeling Boughs
Related Images: