Hello Fellow Artist!

Your art and creativity, makes the world a more beautiful and joyful place to live. I wish you a wonderful season of peace and reflection and the greatest of health and happiness in the New Year.
Expand your creativity and your skills in 2017 by learning or increasing your ability to do freehand painting. You've been thinking about doing so, but the idea of not having those photo pixels is a bit scary. You don't have to give them up all at once. You can start gradually by freehand painting only parts of the portrait – the hair or dress, for example. You can practice altering a subjects appearance. With practice, you will gradually develop the confidence to paint a sketch or a trace of a photo or paint from imagination. You will develop a painting style of your own.

Above – Tutorial "Portrait Basics and Beyond"
I enjoy allowing myself to be inspired by a variety of artist,and to create paintings in their style. but eventually, I simply return to my style of expression. For instance, recently, I created several Alice Neel inspired portraits. She uses a great deal of outlining in her paintings. I practiced including this characteristic in several paintings. Personally however, I tend not to outline at all and ultimately I returned to my personal style of painting. You may also want to practice abstract portraits, images which are very expressive, free of features and detail, allowing for interpretation. This is quite fun to do.
Developing freehand painting skills, in addition to skills you've already developed, will allow you to create even more creative images for your friends, family or clients. Below are several freehand digital paintings I recently completed.
Please visit my store for Tutorials and Workshops which can assist you along your journey of creativity. There are great sales on tutorials. Contact me if you want to purchase 3 or more for greater discounts. Workshops will be tailored to your personal needs.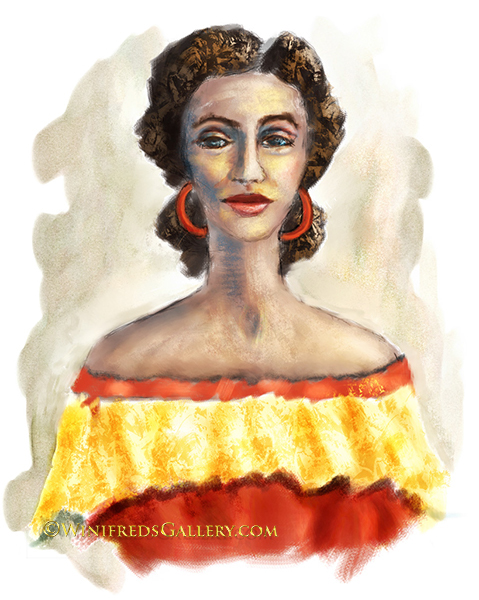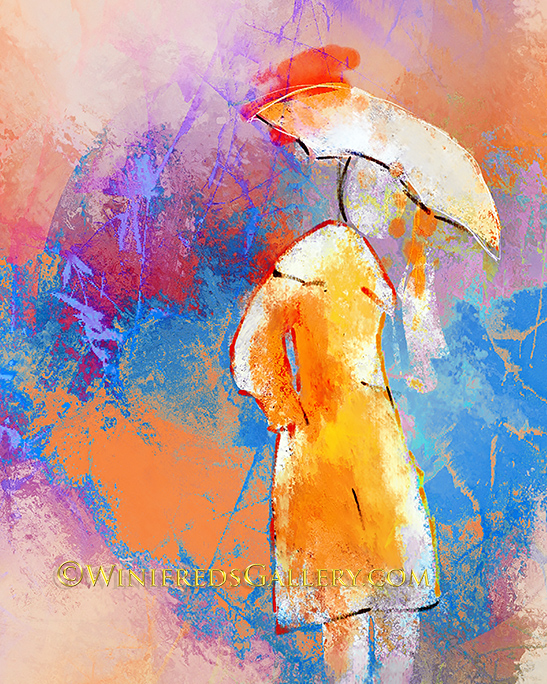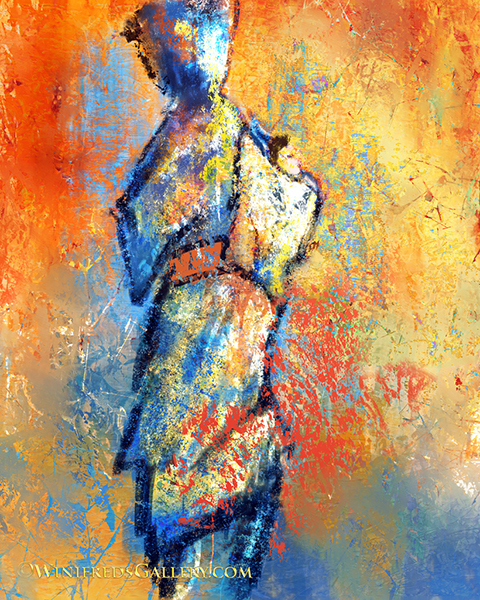 `